Secured Business Loans
If you're looking for financial support for your business then a secured business loan may be the most suitable option for you.
This type of commercial loan is used to secure funds against collateral, or assets, owned by you or your business.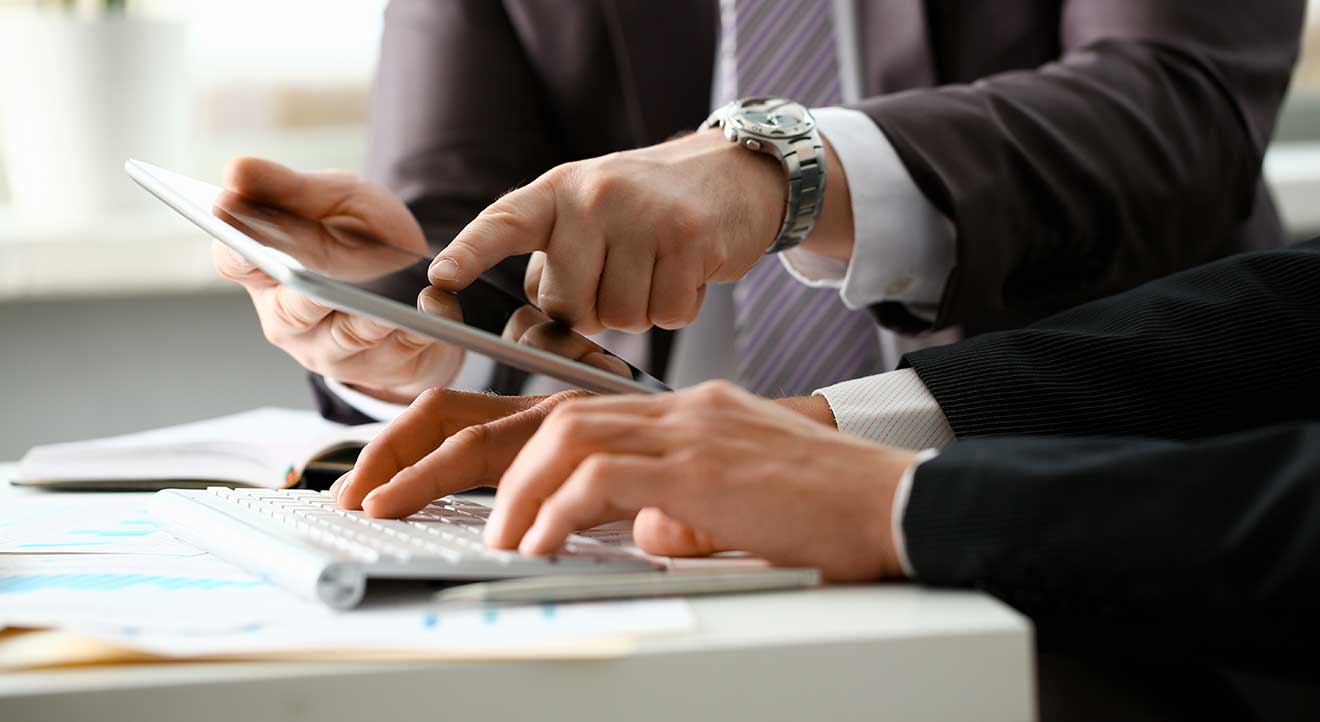 Book a confidential consultation
What is a Secured Business Loan?
A secured business loan is when you put an asset forward as security to get a loan for business purposes. An asset is typically a residential or commercial property however, this can range from vehicles to equipment. This falls under the umbrella of asset backed lending.
Think of it like a mortgage but for business purposes, imagine you have a property with a mortgage against it and there's some equity on the property, as financial brokers we can work with specialist lenders to use that equity to raise finance for your business.
Loan to value tends to maximise at around 70% of the property value as a whole.
As an example; Mr Jones has a property worth £300,000, he has just under £100,000 as a mortgage, so he can use the equity left in his property to secure a business loan.
Mr Jones was able to arrange a secured loan which is a second charge against his property, this sits behind his £100,000 residential mortgage.
Not too sure if a secured business loan is right for you? Don't worry, we explain much more about what they are, the benefits, how they work and why you might need one, so that you understand everything you need to know to make the right decision for your business.
Get your application started today
Over 35 years experience
Completely independant
Honest Advice
Tailor-made solutions
How do Secured Business Loans work?
Applying for a secured business loan is a somewhat similar process to applying for a mortgage in the sense that there will be valuation on the property, carried out by a surveyor. The other similarity is that a solicitor will also work on your behalf to carry out the process and due diligence in order to secure the business loan.
The first step would be to apply through a commercial finance broker, such as ourselves, to apply for a sum of money to support your business. As brokers, we will then explore the market and carry out research to source an appropriate loan suitable for your specific needs.
Should the application be successful, we will reach an approval in principle. Again, this is similar to the mortgage process.
At this point as your broker, we would instruct surveyors to carry out the valuation. So following on from the example above, for Mr Jones the lender would need to determine the valuation is accurate and estimated at £300,000.
The final stage would then be for the solicitors to carry out all of the formalities to release funds as requested, in-line with the loan agreement. Mr Jones would now receive the funds in his account to support his business plan.
Are Secured Business Loans easier to get?
In general, unsecured loans are easier to obtain, as they don't involve valuations and legal processes by third parties. As highlighted above, to receive funds via a secured loan it can be a complex process, however working with a broker can keep everything simple and moving swiftly along.
We pride ourselves on being there for you at every step, and actively work on your behalf to push this process through as quickly and streamlined as possible.
Secured loans can therefore take longer to complete, however you can typically secure a larger amount of funds. This makes them a viable financial option for many businesses.
What can I use as collateral for a Secured Business Loan?
Secured business loans use collateral, or assets, that are existing items your business owns and are used as a security against the funds lent. This means that if you do not keep up with the loan repayments the lender can take the assets to recoup the funds owed.
The range of assets used is quite broad, so does lend itself to most businesses and sectors.
Some of the most common assets include the following:
Residential property.
Investment property.
Commercial property.
Vehicles.
Land.
Throughout our wide range of experience we have even used assets such as classic cars through to specialist machinery. We have a large pool of lenders that we have great relationships with to secure funds against a variety of asset classes.
Can I secure the loan against a property with an existing mortgage?
Yes, you can. In fact, this is probably the most common way people get a secured business loan.
That said, it's important to remember the loan to value is typically around 70%, the combined value of the existing mortgage(s) and the new secured business loan.
For example Mr Jones property value is £300,000, with £100,000 outstanding as a mortgage, so there's scope to raise up to £110,000 to reach the total £210,000 (70% of £300,000).
What are the main reasons for getting a Secured Business Loan?
There are many reasons why you may need additional financial support, and therefore looking at a secured business loan could be a great option for you.
Reasons can include;
Requiring additional cash flow.
Investing in equipment for your business.
Improvements and renovations of your business premises.
To support business growth.
To fund a start-up business, as the asset/s used against the loan can be a personal property.
What types of businesses could benefit from a secured commercial loan?
Essentially, any business can benefit from a secured business loan, or other types of commercial loans. Businesses of all sizes and across most industries can secure funds and help to keep their businesses surviving and thriving.
Secured business loans can also be a great financial option for start up businesses, helping to secure the funds to kickstart your business idea, with a robust business plan.
What are the benefits of a Secured Business Loan?
There are many benefits to a Secured Business Loan, including;
Gain access to finance using personal and/or business assets
Very flexible with the use of assets to secure finance against
Can typically access a larger amount of funds than other business financial options
You may have been turned down, or declined, by your bank however through using a broker you may find them to provide extra flexibility and advice so you can secure the funds you require
Dependant upon the lender, repayments and interest rates can often be lower than other options such as an unsecured business loan
You can often still achieve success with your application with a less than perfect credit history
Using a broker can provide many benefits too, brokers can evaluate your financial position before approaching suitable lenders.
Some of the above benefits are also advantages in comparison to an unsecured loan, which we discuss in more detail below.
What's the difference between a secured and unsecured loans?
The key difference is that as per its name you are putting security forward to gain funds for a secured business loan, whereas with an unsecured loan you wouldn't.
By doing so, the secured loan provider has collateral to provide security and comfort, helping to reduce their overall risks as a lender.
The application process is usually quicker and easier when applying for an unsecured loan, as secured loans require the assistance and involvement of third parties.
As the borrower, you can often receive a cheaper form of credit with a secured business loan, in the sense that the repayment period could be extended over a longer period of time and interest rates can often be lower, however this would be on a case by case basis.
For example an unsecured loan tends to be over 5 years, whereas secured loans can be taken out over lengthier time periods.
Secured Business Loan Eligibility
In order to be successful in securing a commercial loan of any type, it has to be viable. This includes a combination of credit history, equity available and your business financial performance.
You need to ensure you have assets available that can be used, as mentioned above these tend to be in the form of a property.
Established businesses with proven track records and profits showing on recent financial accounts do typically stand a better chance of success in applying for a secured loan.
However, start-up ventures can be successful by providing a strong business plan and the availability of assets as security. A strong business plan would demonstrate sector experience and accurate financial projections for the secured loan provider to proceed.
Apply for a Secured Business Loan with Hilton Smythe
We understand taking out a loan of any size is a big commitment, therefore the decision should be made confidently with all of the information you need to make an informed decision.
Our friendly, expert team will take the time to discuss your requirements and explain your commercial finance options in the simplest form possible.
Taking out a loan is a significant financial commitment for any business, so it's essential to have all of the information you need before applying.