A florist and grocery store ends a three-generation link with family name. With more than 170 years of history, W. Brass & Sons is up for sale, as its current owner looks forward to a relaxing retirement.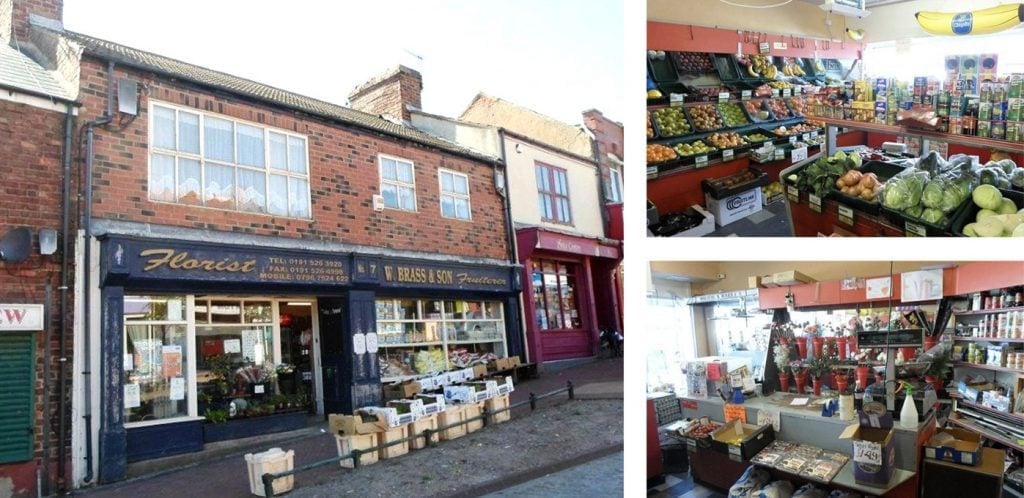 W. Brass & Sons grocery store ends a three-generation link with family name. Founded in 1844 by the current owner's grandfather, William Brass, who passed the business and his name to his son. Current owner, William Brass, inherited the business from his father and is now looking forward to a restful retirement. William Brass III's three sons have all pursued different careers and do not have the time to take the business forward.
Operated by William and his shop assistant, Janet, the grocery store enjoys a prime location in the centre of Murton village. W. Brass & Sons has established itself as a popular shop, together with acting as the local florist with an excellent reputation amongst the community, attracting several repeat buyers.
The spacious premises sit below a three-bedroom flat, currently rented out by the owner, and a garage is also available for rental purposes.
Originally the store operated as a greengrocer selling fresh fruit and vegetables before the current owner's father diversified the business by adding a new dimension to it of a florist, which acts as an opportunity for growth.
Current owner, William Brass said: "I am reluctant to sell the family shop, especially at a time when business is on a high, but I recognise the need to take some time out with my family and pass the business to someone else now.
"I am sure the new owners will advance the business and provide the local community with a quality florist or grocery store, as it sits in a prime location, with a supportive community. It will be great to see what the new owners do with it.
"It is a shame to part with W.Brass as it has held the family name for 176 years now, and three generations. There is a history of memories behind the business and we, as a family are incredibly proud of it and have high hopes for its future."
---
Interested in buying this business?
For sale: £149,950 +SAV Ref: 1455 A