Invoice Discounting
Invoice discounting can be a great way to release cash from pending customer payments and allow invoices to become working capital. This allows fast payments to be made to your business that ensures day-to-day operations can continue running smoothly and effectively, alongside you retaining control of your own customer credit management.
We can help you to release funds from your sales ledger, bypass lengthy payment plans and improve your cash flow.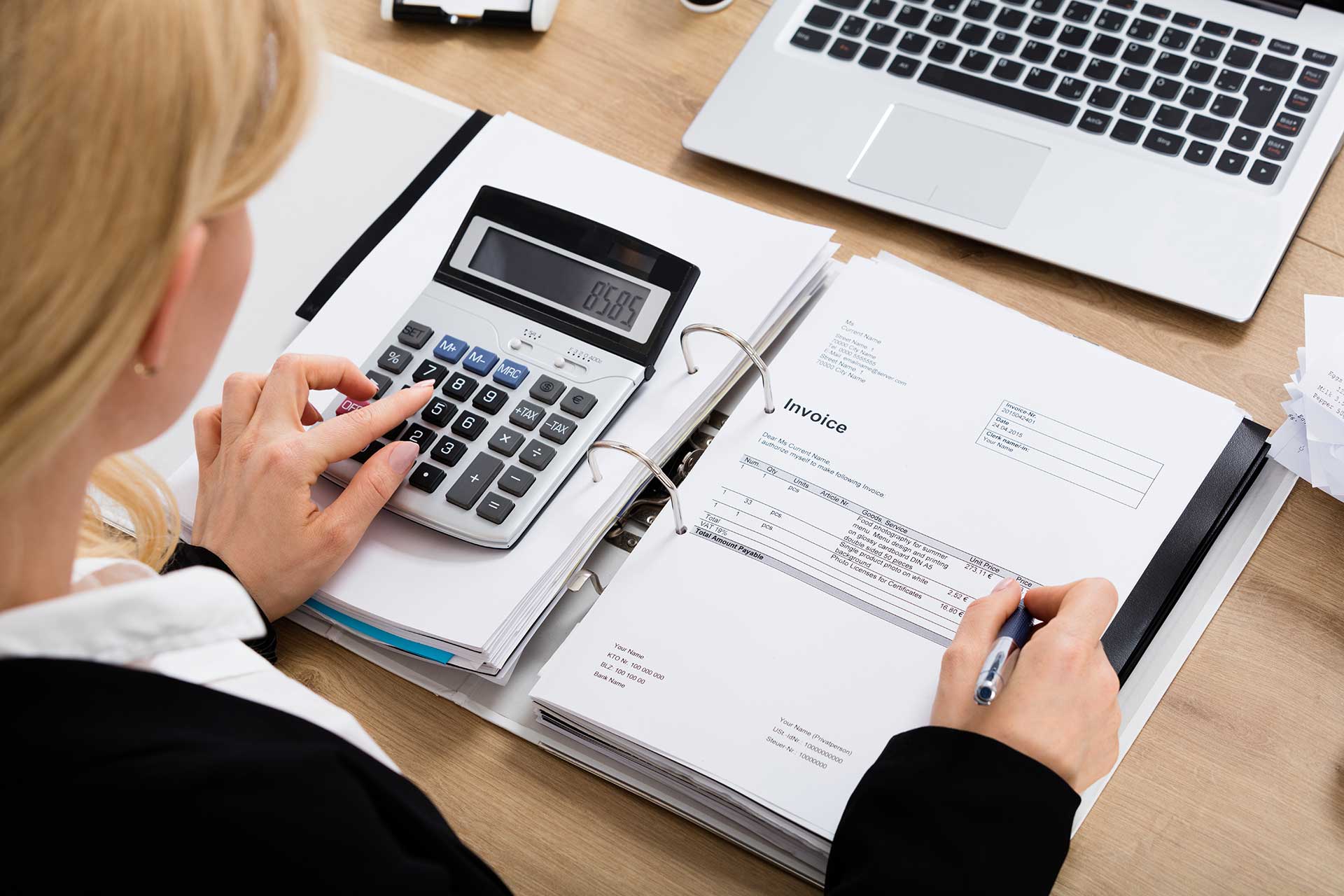 Book a confidential consultation
What Is Invoice Discounting?
Invoice Discounting comes under the umbrella term of Invoice Finance. It is a process whereby a company can raise funds from a lender to pay the value of their invoices and turn this into working capital whilst maintaining control of their own debt management.
An invoice financing company, upon application acceptance, will pay up to 90% of the value of your customers invoices, allowing consistent cash flow. The rest of the fees incurred will be payable once the customer has paid their debt in full.
The main factor that defines invoice discounting is the level of control that your business has over your accounts during the process. You remain in control of debtors and of your sales ledger, meaning that you will be responsible for collecting payments and chasing them up when they are late. This option allows you to maintain confidentiality over your finance choices and to continue your regular customer service practices. Many companies pride themselves on great customer service, so invoice discounting is a great way to maintain the customer connection and loyalty that is so important to the business.
Get your application started today
Over 35 years experience
Completely independant
Honest Advice
Tailor-made solutions
How Does Invoice Discounting Work?
The invoice discounting process typically proceeds like this:
Invoices from your company will be sent out to customers as per your regular, day-to-day operations.
You will submit your chosen invoices to the lender who will approve you based on risk assessments of you and your customer.
Upon approval and discussion of fees, you will be sent the pre-agreed proportion of the invoices- this is usually between 70% and 90% of the invoice total, depending on the lender.
You will collect payments from your customers as normal and once they have paid the invoice total, the fees owed will be claimed by the lender; this in which you will take out of your final customer payment.
Example
We've given a working example below:
You contact an invoice finance company who offers to pay 80% of invoices.
A factoring rate of 3% per 30 days is agreed.
You raise an invoice for £5,000 and submit it to the invoice discounting company. The finance company will then pay you the first instalment of £4,000.
Once your customer pays the invoice in full, you pay the lender back, including (in this example) the 3% fee. The lender would receive the £4,000 back plus the fee of 3% of £4,000, which is £120.
What is the difference between invoice discounting and invoice factoring?
Both of these terms fall under the umbrella term of Invoice Financing. The main difference between the two is that invoice discounting allows you to control your own finances and payment collection, i.e. chasing customers, payments being made in your name and managing your own sales ledger.
Your customers won't know that you are involved with a financial service- this maintenance of confidentiality is not applicable in invoice factoring as the customers, in that case, make payments to the factoring facility and not the business.
You and your business will be responsible for collecting payments from your customers, so are therefore responsible for repaying the lender when payments are due, regardless of what the customer has paid by that specified point.
What are the benefits of invoice discounting?
The main benefits of invoice discounting are that you can have an immediate cash injection that promotes continuity in your business and can improve cash flow. This cash injection can help regulate balance sheets, secure investments and keep a business running, in financial terms.
When cash is needed, invoice discounting offers a faster cash injection than a standard bank loan and is typically easier to be approved- this is due to the fact that an invoice financing facility will be more concerned about your customers credit history and worthiness, than your own.
Invoice discounting can be run as a long term system that can be constantly in place to deal with cash flow issues. You can continue to run your business the way you desire and not have payments dictated by lenders. Customers are dealt with by yourself, maintaining finance confidentiality and customer connection.
If you are a high profit business, invoice discounting could benefit you in terms of interest. When your invoices are paid to you almost in full by the lender, you will be eligible for more interest on those payments than you would if you were paid in smaller instalments by the customer over a long period. This interest, for some businesses, could equal or even outweigh the fees that will be owed to the discounting lender.
Is invoice discounting a good idea?
Cash flow problems due to late or unpaid invoices can slow down business massively. Having immediate funds paid to you from invoices is helpful as it promotes continuity and prevents your business from having to put off payments necessary to daily operations.
If you are capable of processing credit management in-house and have a team with the available time to chase payments, then invoice discounting could work for you.
If your past history with your customers is positive overall and your clients typically pay on time, you are likely to be accepted for invoice discounting. This service can also prove to be far less hassle than going to a high street bank for a loan.
Applying for invoice discounting with Hilton Smythe Finance
When outsourcing financial services, it can be difficult to know which is best for you and your business. If you are looking for someone who is professional, reliable and can be trusted, our specialist team here at Hilton Smythe Finance can help.
We will provide you with all of the necessary advice and guidance to ensure that you are comfortable with the process and understand thoroughly, how invoice discounting will work for your business.
FAQ's
What business can use invoice discounting?
When seeking approval from lenders, many factors are assessed. Some of these cannot be altered by the business, for example: customer payment history and credit rating.
If you are a smaller business without the time or resources to chase payments and deal with credit management, invoice factoring may be a better option for you.
How much does invoice discounting cost?
The range of fees from a financing company can vary from 1-5%. This depends on factors such as the industry your business is in, your invoice amounts and your customer payment history. An invoice discounting service is bespoke to an individual business, so a flat rate cannot be stated.
The two main costs are:
Service fee
This is for the service itself and is subject to be cheaper than invoice factoring as there is no payment for credit management.
Discount fee
This charge is not interest as it would be from a bank, but a fee more in relation to the cost of borrowing from the lender to cover the time taken between their payout and customer payment.
Is invoice discounting classed as a loan?
Invoice discounting is more short-term borrowing than a loan. It isn't regulated by the FCA, so securing funds is often easier.
Is invoice discounting right for my business?
If you are looking for quick cash injections and cannot afford to wait for invoice payments, invoice discounting could be right for your business.  This service works better for companies who have the abilities and the team to follow up on customer payments and regulate credit management.
If you want to keep existing and new connections with your customers and deal with them directly, invoice discounting would be a great service for your business.
Other types of Commercial Finance
Trading businesses can use Commercial Mortgages to purchase or refinance commercial property from where their business operates. We can help you find the right commercial property finance option to assist you.

Commercial Property Finance

We can help you find the right commercial property finance option to assist you with either purchasing or refinancing a property to let. Whether it's to house your own business or used as an asset that you can let out to generate additional income.

It's important to find the most appropriate commercial loan to protect your business, or to support your ambitious business plans. The right amount of money, at the right time, on the right terms, can make or break a business many times over.

Property Development Finance

Property development finance is a range of loan solutions to enable property developers, investors and builders the funds to develop or refurbish houses, apartments, retail or commercial units, we can help you access the right finance.

Management Buyout Financing

When it's time to sell your business there are many options available, Management Buyout financing allows experienced people working in a company to buy out the existing management.

Businesses can raise money through invoice financing or factoring, obtaining cash from unpaid invoices quickly. This method of financing is generally quicker and less stringent than traditional banking or other commercial finance solutions.

In business cash is king and if you're looking to get the cash flowing, invoice factoring can be a way to release cash from the account receivable from your balance sheet.

Alternative Finance refers to any form of business finance that comes from a non-traditional provider. It aims to offer funding away from mainstream financing, such as from high street banks and capital markets.

Asset Finance is a great financing option for businesses who require new assets, such as equipment, transport and machinery. It allows businesses to spread the cost of the asset over an agreed length of time.