Commercial Bridging Loans
If you need a short-term finance solution to fund the purchase of your commercial property portfolio, a commercial bridging loan could be the ideal option for you.
This type of commercial loan is used as a stop-gap, giving you quick and easy access to the funds you require.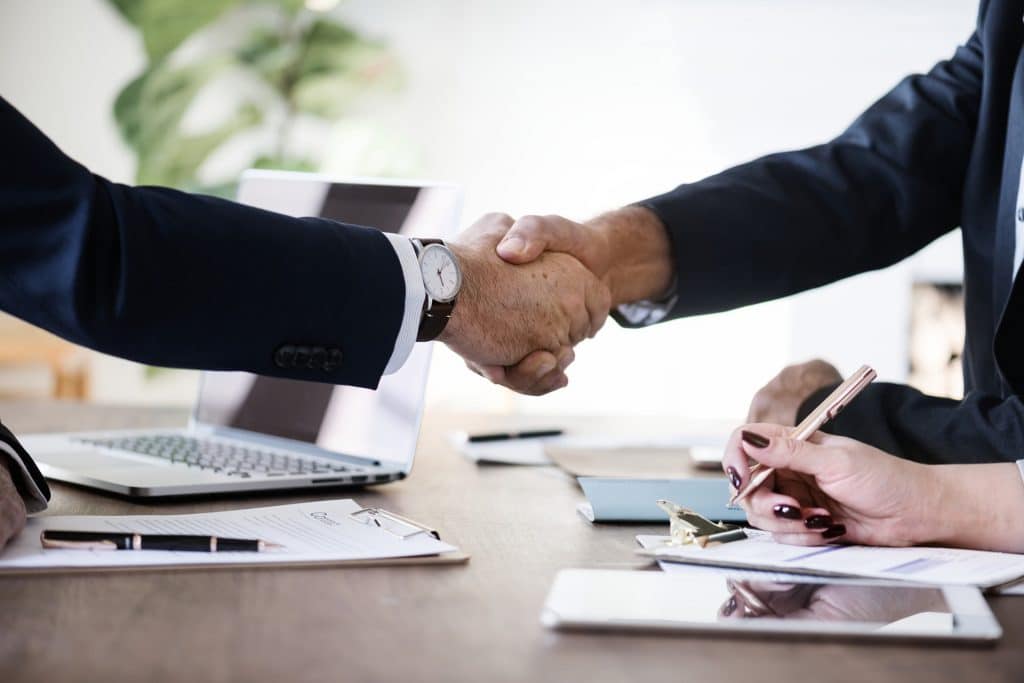 Book a confidential consultation
What is a Commercial Bridging Loan?
A commercial bridging loan is a short-term financing solution that helps to secure funds and essentially bridge a gap, to quickly fund the purchase of a commercial property.
As the name suggests, they are secured against a commercial property, most commonly used to fund a purchase that is required to complete in a specific time frame, 28 days for example.
In some cases you will require a short-term option to allow you the opportunity to purchase or improve your commercial property, bridging the gap before you arrange a longer term commitment.
How do Commercial Bridging Loans work?
Funds can typically be applied for and released in the matter of 2-3 weeks, with the term of the loan being anything from a day to a maximum of 12 months. This is far quicker in comparison to a commercial mortgage.
The time can be dependent upon third parties, as once the loan is approved a surveyor will be required to inspect the property and solicitors will need to complete their duties before completion.
This type of loan typically has higher interest rates but can be valuable if funds are required quickly.
Get your application started today
Over 35 years experience
Completely independant
Honest Advice
Tailor-made solutions
The process is usually as follows
Contact our team today to discuss your situation financing options.
We will help you to understand the potential solutions that are available for you, then if a commercial bridging loan is right for you we can work with you to arrange your application.
We will search the market and liaise with lenders on your behalf to then secure a decision in principle for the loan. This is often used by solicitors and estate agents as documentation to evidence your ability to secure the funds required for the sale. You can then place your offer, and hopefully it be successful!
Once your bid has been accepted, we can then process your application and arrange the funds to be transferred.
You will receive the funds and complete the sale of your commercial property.
Bridging loans are a much quicker way to secure funds in comparison to other finance options. However, they should be used as a short-term solution with a clear exit strategy in mind. We will discuss this with you and can work closely with you to ensure your exit strategy is already being arranged in the meantime too.
What are the pros and cons of a Bridging Loan?
As mentioned, bridging loans are mostly used as a short-term finance solution, so if you require funds quickly to purchase a new commercial property then you're likely right to apply for a commercial bridging loan.
They are commonly used to bridge the gap before a commercial mortgage is put into place, this then allows the sale of the property to go through quickly and smoothly, with an exit strategy to switch over to the longer mortgage solution in time.
The quickness and flexibility of them is what is the most attractive aspect of this type of finance. They can be applied and completed in a matter of days, along with the term being taken out for a matter of days or months also.
Benefits of a Commercial Bridging Loan
One of the quickest ways to raise funds, typically taking between 2-3 days.
Flexible term times from a few days up to a year.
They give you the funds quickly and then if you continue with your purchase or development plans, whilst you can also make longer term finance arrangements.
They offer the solution you may need whilst waiting for a commercial mortgage to process.
What do they have to be used for commercial property funds can be used in a variety of ways, including; the purchase of a commercial property, the redevelopment, refinancing.
There's also a few things you should consider before taking a commercial bridging loan;
Consider whether this is the most suitable option for you and your business. Could other commercial loans, or a commercial mortgage be a better option? –  Our team of experts will be able to educate you and guide you through your options.
They can often have Higher interest rates compare to other financing options, again our point above is important.
Ensure you know and understand all of the finer details in the policy, and are happy with any terms that have been outlined. Again, as an experienced commercial finance broker we will take the time to go through this in detail with you.
You should consider at your exit strategy. As mentioned, this is a short-term solution, so planning your longer term is crucial, we will help!
Can I get a Bridging Loan?
The qualifying criteria is considered on a case by case basis. However, the typical factors that would determine your successful application are;
Security type and value
The property type itself has to meet lender criteria – most semi-commercial or fully commercial by composition can be financed. Bridging lenders minimum loan size start from £25,000, many are in the range of £50,000 – £75,000 as a minimum.
The loan to value ratio
The lender can only advance funds to a maximum limit versus the valuation of the property. For a commercial property the maximum loan to value falls between 65% and 70% of the single property. For example, if the commercial property is worth £200,000, the lender can offer up to £140,000 as a loan (70% loan to value).
Evidence a clear exit strategy
A viable exit strategy will need to be understood by the lender from the start. If the goal is to sell the property in the short term, lenders will acknowledge plans for the owner to list the property for sale in a given timeframe. Should the strategy be remortgaging the property via a long-term commercial mortgage, lenders will expect to see an approval in principle with a commercial mortgage lender as evidence. There can be some exceptions, but in most cases an exit strategy is crucial.
Can it be extended?
Yes, in most cases you can extend the loan term time. A broker can help you negotiate and arrange this directly with the lender.
If you do wish to extend you may want to consider an alternative solution, for example you may be best to roll it into a commercial investment loan, or a commercial mortgage.
Credit score  
Your credit score and history is relevant in the search for the most appropriate lender for you. There are bridging lenders who will offer loans to individuals with poor credit in some cases. Any severe credit issues will limit options for bridging loans and commercial mortgages (should that be the exit strategy). It is paramount that as the applicant you inform the lender or broker from the outset if your credit history is likely to raise concerns.
What are the main reasons for getting a Commercial Bridging Loan?
The main reason that any individuals or businesses would seek a commercial bridging loan is to raise finance quickly.
This could be for a number of reasons, including;
To purchase a commercial property that would not secure a mortgage as quickly as required to. This is most commonly when a property is being bought at auction.
To refurbish a property
To start, or finish a development and/or renovation project of the property
To bridge the finance between buying and selling a property if the chain is delayed
If you are in any of the above situations and are looking for help and advice to secure finance, please contact one of our friendly team members who will happily help.
Apply for a Commercial Bridging Loan with Hilton Smythe
Applying for a loan is a big decision for any business, and should not be overlooked. It is increasingly important to ensure that you are getting the right option and finance deal that is most suited to your specific requirements.
All too often, with the increase in online brokers, people and businesses take out finance solutions that aren't always the best for them. Before you proceed with any application it is advisable to speak with a specialist broker.