If you're an experienced restaurant owner or an aspiring restaurateur, then you'll know about the daily challenges faced by people in the service industry.
Being on the front line, all day every day, is extremely difficult and demands an exclusive set of skills. Not only will you have to be a 'people person' to be a good restaurant manager, you'll also need to have great leadership qualities and have the aptitude to resolve issues efficiently.
To successfully run a restaurant you'll need to enjoy fast paced working environments, and be able to handle a wide range of situations confidently. Here's what restaurant owners share about their learning experience…
1. Having the right team is critical
In this game, never underestimate the importance of your staff. Every single staff member in the restaurant, from the pot washer to the bar manager, plays a critical role in the running of the restaurant. Bear this in mind when recruiting new team members, because when one person lets the team down, the whole restaurant is affected. Efficient and friendly staff are key to success.
2. There is no pleasing ALL guests
However hard you try, you will never ever please everyone who comes through the door. The sooner you realise this, the better. You will receive complaints about the strangest of things, including some that you simply can't rectify (bones on meat, time waiting to prepare complex dishes from fresh). Some guests just love to complain, and will find something to complain about. The best thing to do is offer something to make up for their disappointing experience, and move on. Focus on the customers whose experience you can improve, and turn them into regulars.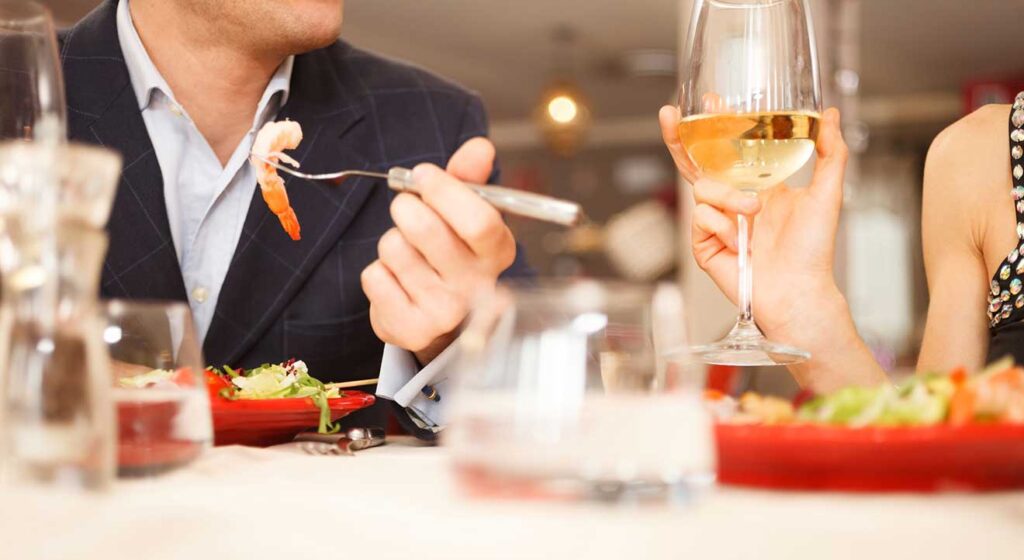 3. It's rewarding to make people happy
For many people, good food and drink is a shortcut to happiness, so by running a restaurant you have the opportunity to make people happy. Being a manager in this sector can be extremely rewarding, especially if you are a part of special celebrations such as birthdays, anniversaries or retirements. When you get it right, the job can be gratifying.
4. You're part of one the biggest industries in the UK
People are eating out more than ever before, with families spending more than £45 per week at restaurants and cafés. As a restaurant owner or manager, you are part of a busy and growing industry which shows no signs of slowing down. If you're hitting the mark and doing a great job, you shouldn't have to worry about the number of bookings slowing down any time soon.
If you're looking to expand your restaurant empire or searching for your first business in the sector, take a look at Hilton Smythe's restaurants for sale.
Get in touch and see how we can help you buy your dream business!