Introduction
​When looking to buy an existing business a café sounds like a good bet, the profit margins are good and we can all make a cup a coffee and a sandwich. If you do your research well then pricing can be kept relatively competitive to the rest of the market and competition may not be much of an issue.  Just like any other business though, you need to do your due diligence, plan properly and research before jumping in with both feet.  Here are a few considerations to take in to account when looking to buy a café.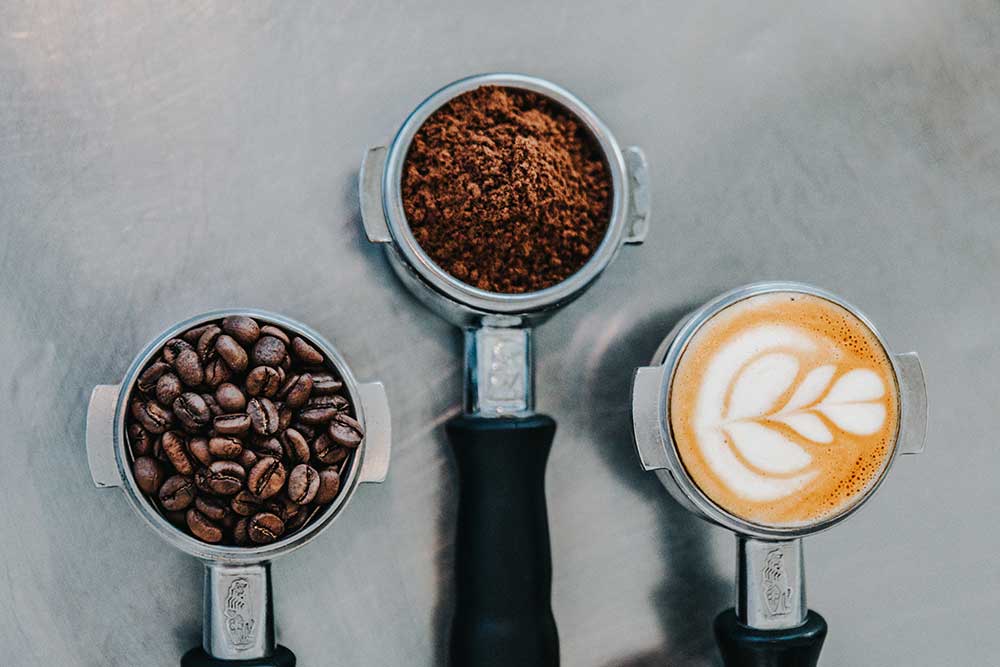 1. Location
Research the area where the café is situated, is it in a busy town centre, close to a train station, bus terminal or near an industrial or business park where there is a lot of foot fall? Cafés are reliant mostly on walk-in trade so you need to ensure that you are in an area that sees a lot of people pass by on a daily basis. A good location is going to be key to the success of the café. Your business needs to be visible to passing trade so that your customers are drawn in as they pass by, if you are not on the main walkway, you need to look at boards and signage to draw in your customers. The wrong location could be the difference between success and failure.
2. Design & size
With a café there is no specific design that you need to work with, a café can be run from a tiny area to a 100 square metre shop quite successfully. What you need to look at is if you can cater to your customers' needs, whether it is a take away coffee shop or a much larger sit-down cafe for upmarket customers. If you are offering a catering service, you will need a much larger premises than if you are looking for a small kiosk to dispense coffee and sandwiches. Look at the type of service you are offering, the area you are in before deciding on the size and design of the café. In an existing café, you may want to renovate to change the current design and décor, which is often possible, but it is not always possible to expand the premises should the business require it.
Interested in buying a café?
We can all make a cup a coffee and a sandwich but what does it take to own and run a successful café. Find out more about buying a café with Hilton Smythe.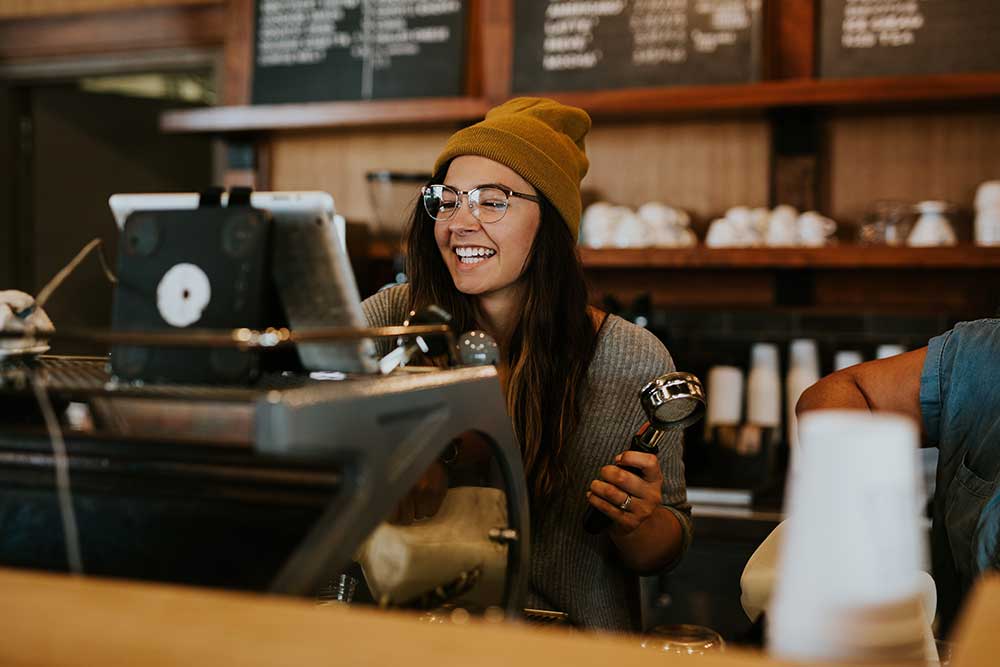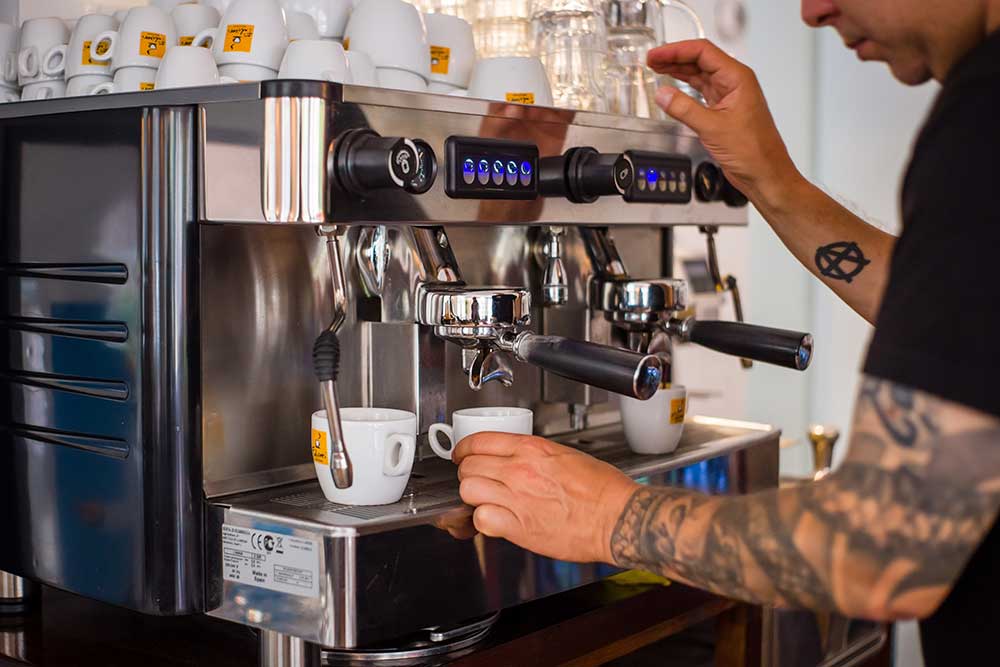 3. Equipment
Whether you are buying an existing café or starting up a new one, you will need to look at the equipment required. Small appliances such as coffee makers, griddles to large appliances such as refrigerators, ovens and dishwashers may need to form part of your inventory list. In an existing business you may need to replace or add on more equipment, so you would need to investigate this thoroughly as it can be quite expensive. A new business would need to cater adequately for the appliances and equipment. Check on warranties on the products so that you can allow for future replacement if necessary. In an existing café, you also need to ensure that all equipment is fully owned and part of the café sale. Items on a hire purchase agreement may not be sold. Check on whether you need to insure items and the costs for this as well. You also need to take in to account storage containers, cutlery, crockery and so forth depending on the size and type of café.
4. Lease
Are you buying the premises with the café or is the café in a rented premises? Most cafés are operated from rented premises and you would need to check that you will have permission to rent the premises when you take over the business. Cafés that are on rented property should be sold with the rights to lease the premises already arranged. Check on the length of the lease and if you would be taking a new commercial lease or renting on the existing one. A longer lease period is preferable, especially if you are purchasing the business using a bank loan, as it shows long term commitment. You may want to discuss lease arrangements with the landlord before signing the documents for the café purchase.
5. Profit & Loss
When it comes down to the crunch, the bottom line is what matters when looking at buying a café. You want to know how much profit the business is likely to make. You cannot always go on the information given in the business advertisement and best practise would be to examine at least 3 years of figures for the business to ensure that you know what you are getting. If the books do not appear to be legitimate, make sure you ask detailed questions, perhaps watch the business in operation for a period of time and other ways of determining whether the figures presented are authentic.
There are many other aspects that you would need to look in to, such as ensuring that all permissions and licences are in place, that the business is in good standing with various governing bodies, that the premises is registered correctly and so forth before taking ownership. Ask as many questions as you can and bring in professionals if required to ensure you get exactly what you are paying for. Once you have taken ownership, the success or failure of the business becomes your responsibility, so ensure you are buying a thriving operation and not a sinking ship.
Get in touch to see how we can help you buy your dream business!