Since its inception, the firm has supported charities which are personal to the staff, including a 35 mile sponsored walk for Brain Tumour Research.
Find out more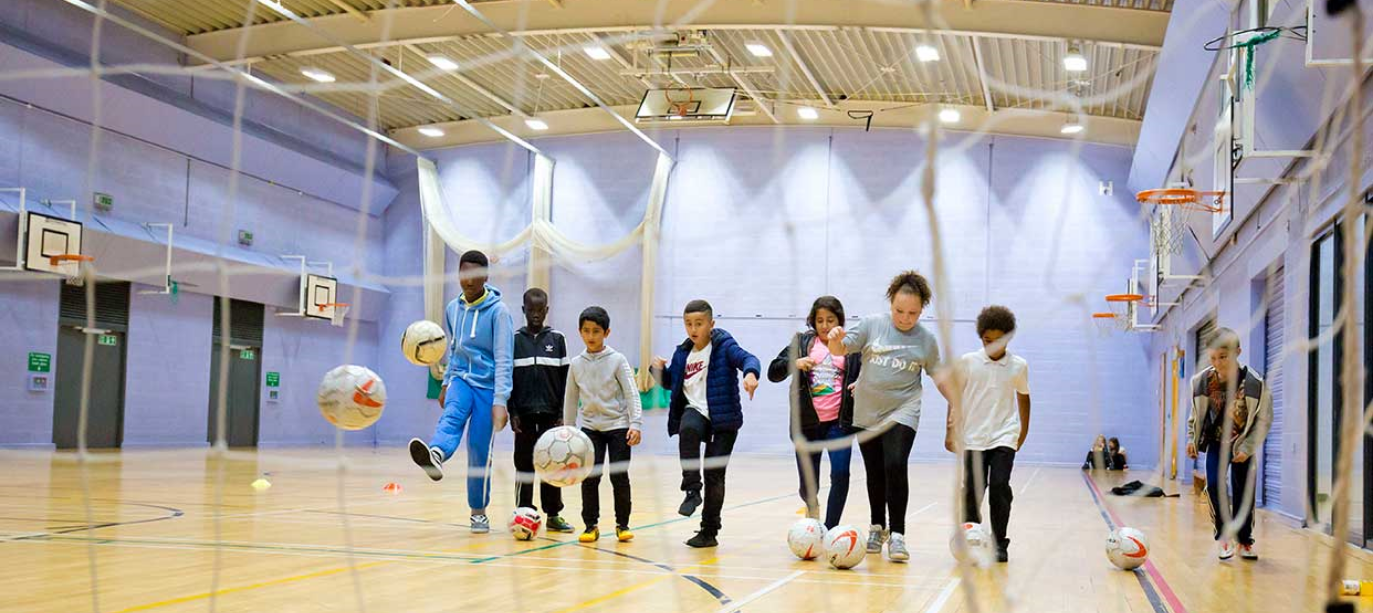 Hilton Smythe is proud to be a Silver Patron of the Bolton Lads & Girls Club
The charity, which was established in 1889 during the Industrial Revolution, is one of the largest youth clubs in the UK. It offers year-round support for young people aged eight to 19, with young people with disabilities able to stay on until they are 21. Through sports, arts, mentoring and community outreach, the club aims to help the young people of Bolton become the happy, caring and responsible citizens of tomorrow. Hilton Smythe has a history of giving back to the local community.
The firm chose to support Bolton Lads and Girls Club because, as life-long Bolton residents, the company directors wanted to offer sponsorship to a charity that made a difference in their area.
Craig Graham, Group Operations Director at Hilton Smythe, said: "Supporting charities that help and support young people in our local area is something we're very passionate about at Hilton Smythe. Since we started the company in 2011, we have created more than 40 jobs, so we see the value in investing in local people to help them achieve more.
"The charity gives young people training and enterprise opportunities, as well as essential outreach services for the most vulnerable, and we are delighted to be able to support the fantastic work they do. We certainly want to be active partners with the club and get involved where we can."
Karen Edwards OBE, Chief Executive of the Bolton Lads and Girls Club, said: "We're delighted to welcome Hilton Smythe on board as a Silver Corporate Patron. As a charity, the club relies on the support of businesses and donations to continue providing a safe environment for young people in Bolton.
"The charity aims to provide youngsters in Bolton somewhere to go, something to do and someone to talk to.
We are incredibly grateful to Hilton Smythe for their support, which will go a long way to help us continue to achieve this goal year after year."
Further information about the Bolton Lads and Girls Club is available from their website: www.boltonladsandgirlsclub.co.uk

Hilton Smythe putting the FUN in to FUNdraising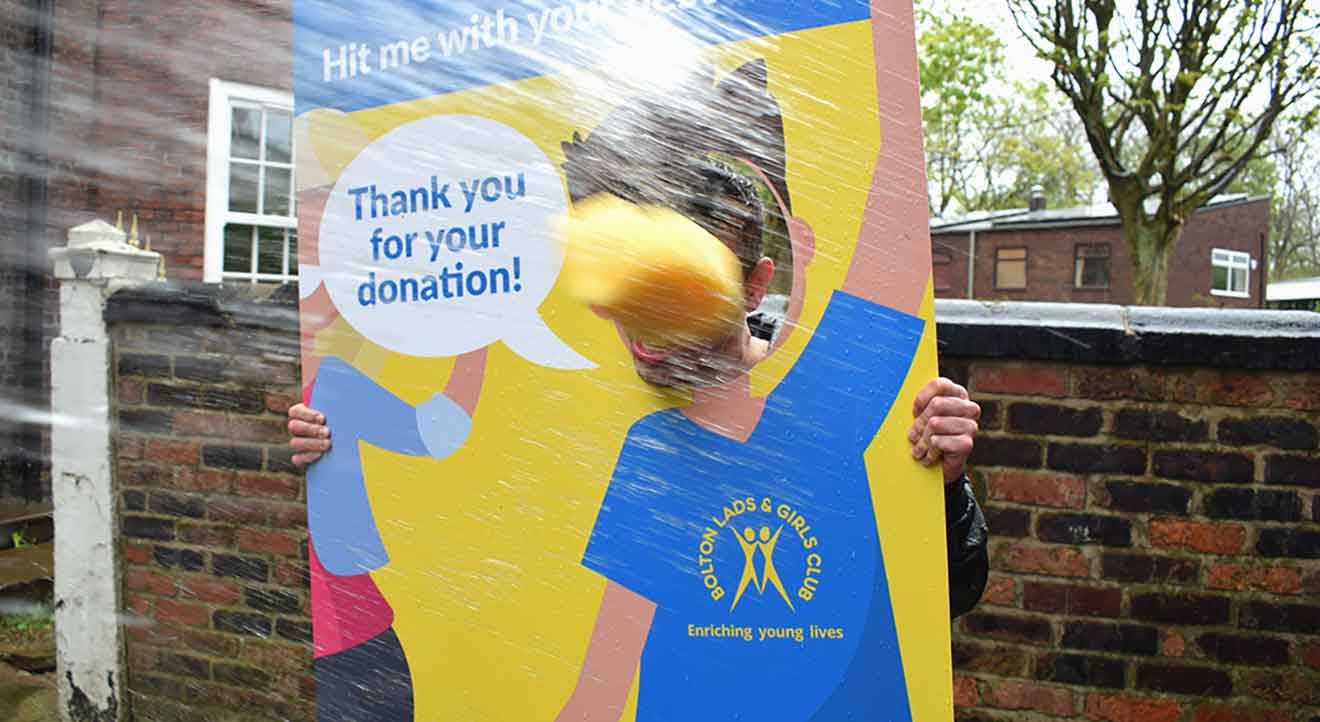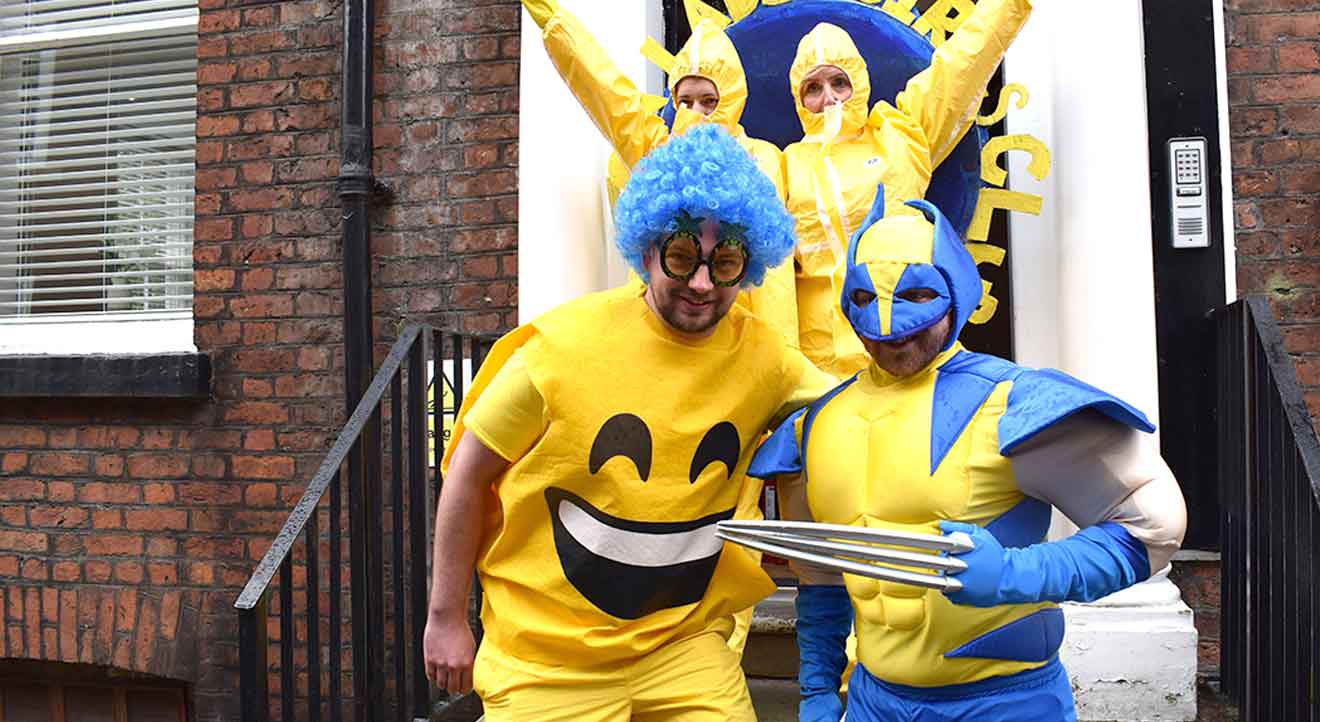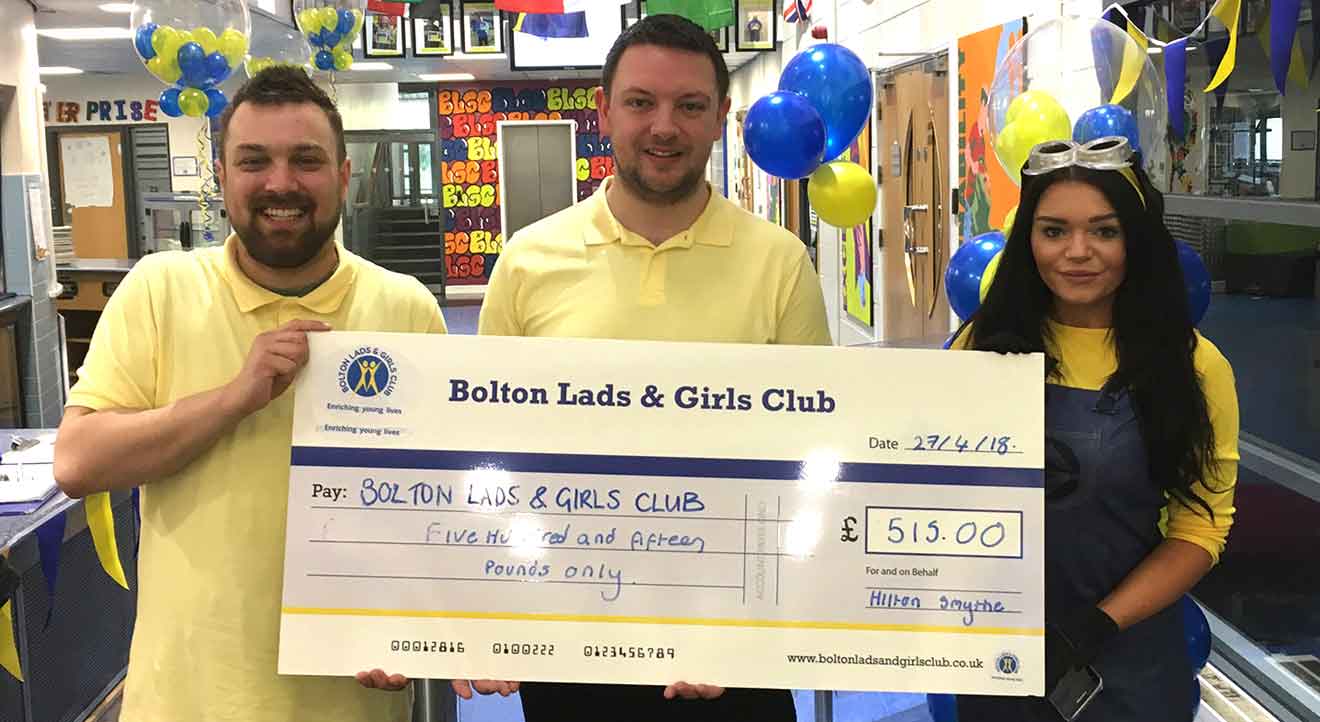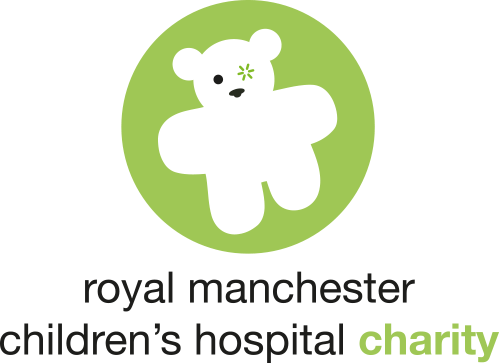 Hilton Smythe and the Royal Manchester Children's Hospital Charity
We're big on supporting good causes and getting our staff involved. Since 2013 we've been supporting the Royal Manchester Children's Hospital Charity, and from 2015, we've supported patient Charlotte Jennings in celebrating her birthday and her battle with cancer.
Based in Manchester, the charity works to ensure that those children who are unfortunate enough to need to stay or visit the hospital, are given the best possible experience and are expertly cared for. The hospital is a specialist unit for paediatric care and often children come from all over the country to be treated there.
The charity works to do, "the things the NHS simply can't do", like providing activities and entertainment for children and their families who require long term hospitalisation; building play centres and soft play outdoor facilities; providing much needed emotional support to children and their families and most importantly funding essential research into paediatric care.
We support the charity through a number of ways:
Sponsorship of charity events (sponsoring Charlotte Jenning's 13th Birthday party)
Donation of equipment (donation of TV's for the children to watch)
Staff donations from non-uniform days
Sponsored events undertaken by us (such as a Santa Run, Christmas Toy Appeal)
Donations from profits.
To date we have donated, well in excess of £20,000 through various methods and we will be endeavouring to continue this vital support.
Hilton Smythe's Toy Appeal
The Toy Appeal is a great opportunity to put a smile on a child's face even though they may be spending Christmas in hospital. Overall we've donated 154 toys and £1,862.
Royal Manchester Children's Hospital is a national centre of excellence in the following areas:
Bone marrow transplantation, for which it is the main centre outside of London
Burns treatment – the hospital houses the largest paediatric burns unit in the country
Critical care – the hospital's paediatric intensive care unit is the largest in the country, looking after patients ranging from newborn babies to 16-year-olds.
Royal Manchester Children's Hospital is focused on helping families stay together particularly when they have long or frequent stays in hospital. For more information on what Royal Manchester Children's Hospital do, and to get involved with the charity visit: www.rmchcharity.org.uk
If you have a good cause we may be interested in, 

get in touch
!
Associations
We're serious about our work in the community. From the work we do with our partner charities, to our goal to reduce our carbon footprint, we take our Corporate and Social Responsibilities seriously. We're members of various trade bodies and associations and are proud to be a living wage employer and we've been awarded a 2 star Best Companies Accreditation for 'Outstanding' levels of Workplace Engagement. We are Silver patrons of The Bolton Lads & Girls Club and have the Platinum Trusted Service Award and Exceptional Service Badge from Feefo, the independent review site.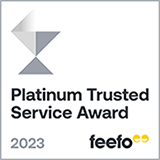 Feefo Platinum Trusted Service Award is awarded to businesses for consistently delivering a world-class customer experience with a Feefo rating of between 4.5 and 4.9.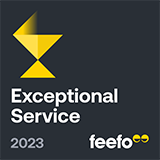 Feefo Exceptional Service Badge has been awarded to only 32 businesses out of 6,000. The badge celebrates companies who have successfully navigated tough market conditions to deliver exceptional service.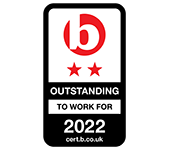 Best Companies Accreditation is based on the unique BCI score generated by a b-Heard survey. The BCI score is scored on a fixed scale of 0 – 1000, Hilton Smythe has been awarded a 2 Star Accreditation with a BCI score of over 696.5, which represents 'Outstanding' levels of Workplace Engagement.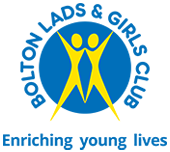 Bolton Lads and Girls Club is a youth club and registered charity based in Bolton, Greater Manchester. Over 128 years ago, we were one of the first organisations in the North West to recognise the importance of providing young people with a safe haven to spend their free time. They are one of the largest youth clubs in the United Kingdom, with a membership of over 3,500 young people. Based in Bolton's town centre, we are open 7 days a week, 51 weeks a year and welcome all young people aged 8 to 19 years old (up to 21 for young people with disabilities). Hilton Smythe have been proud patrons of BL&GC since 2017.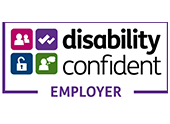 The Disability Confident Employer scheme supports employers to make the most of the talents disabled people can bring to your workplace. Disability Confident organisations play a leading role in changing attitudes for the better. They're changing behaviour and cultures in their own businesses, networks and communities, and reaping the benefits of inclusive recruitment practices.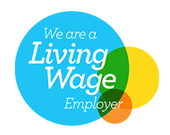 The real Living Wage is the only UK wage rate that is voluntarily paid by 7,000 UK businesses who believe their staff deserve a wage which meets everyday needs – like the weekly shop, or a surprise trip to the dentist. Over 250,000 employees have received a pay rise as a result of the Living Wage campaign and they enjoy cross-party support. They have a broad range of employers accredited with the Foundation including 2/5 of the FTSE 100 and big household names including Nationwide, Google, Brewdog, Everton FC and Chelsea FC.

NACFB comprises over 1600 commercial finance brokers covering the whole of the UK. They're required to have Full or Limited Consumer Credit Permission, Professional Indemnity Insurance, a Data Protection Licence, and a strong track record with nationally recognised lenders. They are striving to be the professional association of choice for all commercial finance brokers and lenders servicing the needs of business borrowers and property investors.

The Property Ombudsman scheme has been providing consumers and property agents with an alternative dispute resolution service since 1990. If somebody has a compliant about an agent or broker, they can make a claim to The Ombudsman. Ombudsman provides redress, where appropriate, to consumers whose complaints are considered on a case by case basis. By working alongside TPO we are making sure clients can trust us to be compliant and offer a premium service.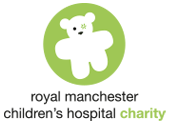 The Royal Manchester Children's Hospital provides specialist healthcare services for children and young people throughout the North West, as well as nationally and internationally. The hospital sees 220,000 patient visits each year across a range of specialties including oncology, haematology, bone marrow transplant, burns, genetics, and orthopaedics. With 371 beds it is the largest single-site children's hospital in the UK.