It's no secret that the children's toy industry has changed dramatically over the last few years (and even decades). Prior to the collapse of industry giants, such as Toys 'R' Us in 2018 (which ironically, has since returned to the UK high street), physical toys, sold in brick-and-mortar stores, reigned supreme.
Now, it's commonplace to see children of a certain age playing on apps or if with any physical toys at all, ones that were bought online.
This is due to the rise of e-commerce combined with the fact that children don't play with toys as much as they used to, thanks to electronics, video games, tablets, and devices. As such, it's no empty concern that parents fear the prospect of their child spending hundreds of pounds on in-game purchases, made simple by a few easy clicks.
So, what does this dramatic change of playing habits mean for children's toy businesses? Well, it doesn't take a savvy industry insider to see that the high-street has taken on a new form entirely. Gone are the emporiums for children's entertainment, the toy-land utopias, and the gaming havens. In their place, we may see another charity shop that may or may not stock some dated toy lines if you're lucky.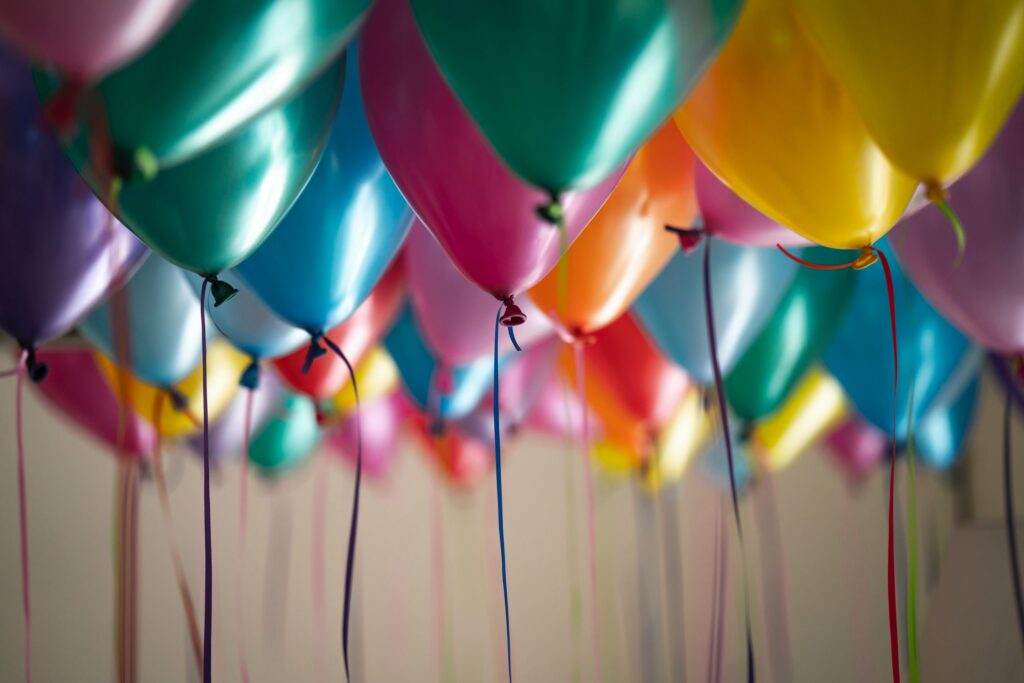 Toy Shops and Party Hire Businesses
At Hilton Smythe, we've seen a notable uptick in children's toy shops coming to the market. This is to be expected, given how dramatic the move towards Ecommerce businesses has been. However, our national figures also show an uptick in popularity of party hire businesses in the UK. For example, we recently completed on the sale of What About the Kids, a popular party hire company that has branches in Tunbridge Wells and Reading. While it's too early to map a correlation between the increase of party hire and children's entertainment businesses with the downturn of toy shops, it does provoke thought amongst business advisers such as ourselves.
In the US, stores like Camp and Lego are already demonstrating a reimagined approach to the retail experience. While it used to be the case that the draw of the latest toy-lines was enough to attract customers. Now, it seems that large shops have to provide an overall 'experience' to pull the same amount of custom.
Tiffany Markofsky, co-founder, and chief marketing officer of Camp discussed the renewed approach towards her business in a quote given to Retail Dive.
"We're becoming a little bit like an entertainment company. We are a media company now that's creating a ton of content and doing so many different things, while at our core, we are sort of a toy retailer — that's like 80% of the things that we sell and we sell thousands and thousands of products — it is tough, just because there is nothing [like it] that exists."
And that other 20% includes an in-house general store section, called the 'Canteen,' adjacent to an additional café and ice-cream parlour. It also includes a 'magic door' that leads to a themed play area, with relevant merchandise scattered throughout.
The UK Toy Market
While it's naïve to expect all UK businesses to have the means to adopt this approach, I do think instances like Camp do help paint a more complete picture of the industry. It's a compelling argument that retail alone will be insufficient to recapture the market when the ease and convenience of Ecommerce has shown to be so effective. However, children will always be driven by their sense of wonder and imagination.
Despite fears that children are becoming increasingly home bound, that they're refusing to play outside (and not being able to during the pandemic), it's been shown that children's parties have a perennial appeal. Fold some of the magic of a children's party back into the physical shopping experience, and it may just indicate a new direction for toy shops that are able to retain a brick-and-mortar presence.