In 2015, a young entrepreneur, aged just 25, established an exciting new kids' club for his community with Playkidds.
Matthew O'Neil along with his father, Greg, set up the business in Swinton, providing a soft play centre and wrap around school club used by many youngsters local to the town.
Matthew's father, Greg, had already sold his previous business, Homemade Passion For Food, through Hilton Smythe back in 2014 to take early retirement when Matthew, being interested in children's education and the community, approached his father about buying a centre where he could host road safety sessions, and provide a safe and stimulating play area for local children.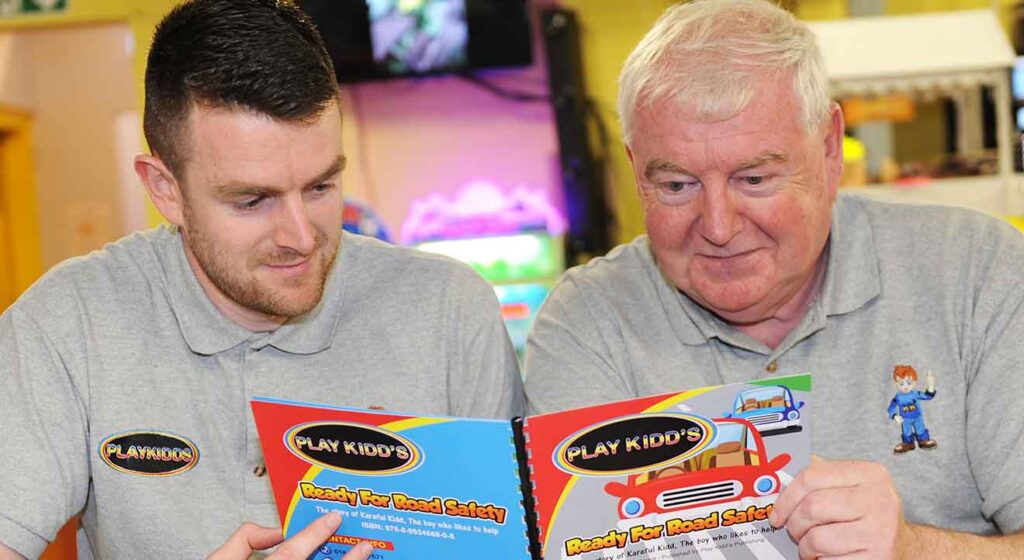 Passion for children's education
Greg: "He really got my attention when he told me that he wanted the play facilities to be inclusive to all children, including sensory rooms for children with individual needs and widened door frames for wheelchair users."
Matthew: "I started out visiting schools to teach them about road safety, but using go karts, so the children could experience being in a car and understanding how long it takes to react. Kids have never driven, so they only see safety from a pedestrian perspective, rather than a driver's, and schools found the experience incredibly beneficial."
"Many of the schools wanted to book the course, but often didn't have the room to fit our equipment in the hall, so we ended up having to go outside, which was not ideal in the Manchester weather!"
His passion for teaching children brought him to many different schools and with his business being on the road with restrictions on schools' facilities, it produced a barrier in terms of accessibility and inclusion which is paramount for a safe and secure learning environment.
Overcoming this barrier, Matthew was able to use this in his business strategy and seek out a suitable commercial property to resolve these issues and help flourish his enterprise.
More than just a club
Matthew has put his heart and soul into raising Playkidds with two before-and-after school clubs, soft play, glow in the dark golf, party pirate ship, and a café. The sale also includes the Playkidds trademarked cartoon characters, Kareful Kidd and Family, who appear on the Playkidds branded vans, books, and merchandise.
Matthew: "I started writing the Kareful Kidd books to really engage the children who were coming to Playkidds in the messages we wanted to teach them. I found it was an incredibly useful tool to get kids learning about road safety, recycling, healthy eating, and other important topics. The characters are now quite well known in the area, and we've even given cut-outs to schools of Kareful Kidd to help them stop people parking outside the schools. The brand has really taken off."
The play centre also plays an integral part in the community as they are proud to be part of the Salford Community trying their best to give back to the community where possible. One of the ways they do this is by accepting food donations for the Salford food bank meaning any food donated would be going to someone in need who, for whatever circumstances, are not currently able to provide for themselves.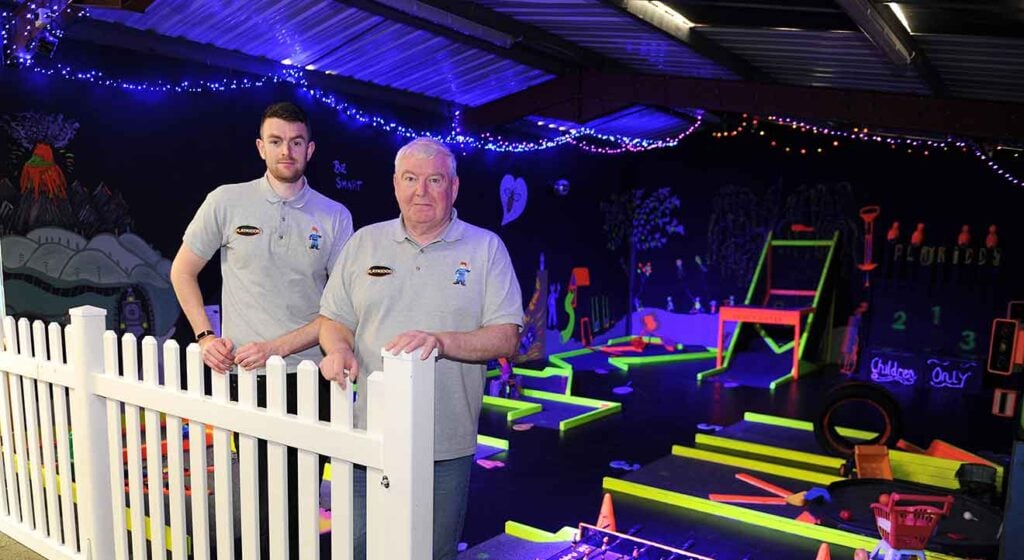 Why is it time to sell?
The O'Neils love their business, however, have decided that it's now time for Matthew to pursue his other business ventures and Greg to return to his well-earned retirement.
Greg: "I've worked harder since I retired than I did when I was employed, but I've loved seeing Playkidds go from being the germ of an idea to the massive business it is today. We want to find the right buyer for the business to take it to the next level, and to get as much joy from it as we have, whilst also supporting the children who visit us every day."
Hilton Smythe Way
Having built a trustworthy and great relationship with Matthew's father from selling his previous business with us, we are more than happy and highly invested in helping Matthew with selling Playkidds.
As it is clear from the owner's passion, Matthew's child needs the right nurturer and it is important that we are facilitating the process for the right buyer to take care of the business and raise it even further.
"I've sold a business with Hilton Smythe before, and I was so impressed with Declan, the Sales Negotiator I used, that I requested him for our account again. I've recommended him to several other businesses looking to sell too. He's really taken the time to look after us."
Setting an example with a sustainable, eco-friendly business
In preparation for the sale, the O'Neils have made a major investment of £20,000 in Playkidds to make it more appealing to potential buyers and to make playtime more fun for kids. They have installed 40 solar panels, LED lighting and state-of-the-art heating panels, which will have a significant effect on the business' electricity bills.
Matthew: "Last summer was incredibly warm, and we found that a lot of people were not bringing their kids to soft play. Part of the reason for this is that when the kids are playing, they get really hot when you're just using traditional heating systems to warm the room. Our new heating panels keep the café area warm, when this is needed. Heating the panels rather than heating the whole atmosphere, means the children are able to play without getting too hot.
"Using solar panels for our electricity was a bit of a no-brainer. We promote an environmentally friendly message to the children who use Playkidds, and we wanted to practise what we preach. When we find a buyer, they'll be delighted with the cost savings too. We've had our first electricity bill since we made the investment, and we've noticed a significant decrease in the cost."
Finding the right buyer
The O'Neils are passionate about Playkidds, and are keen to help the new owners settle in and take the business to the next level.
Matthew added: "Playkidds is very much our baby. We have lots of great ideas for it, including launching an app to make booking and playing easier, and marketing campaigns featuring the Kidd family. We'd be more than happy to help the right person to settle in and move the business forward.
"The children who come to Playkidds are fantastic, and we owe it to them to make sure the new owner gives them the experience they deserve. We know that person's out there and we can't wait to meet them!"
Selling your business? Fill in the quick form below for a FREE Valuation and we'll be in touch.