Ten years ago, best friends Gareth Smyth and Craig Graham used their student loans and overdraft to set up the company, to facilitate the sale of small and medium sized businesses. 10 years on Hilton Smythe celebrates 10 years in business.
The pair even resorted to sleeping on the floor at their first premises, such was their belief that there was a gap in the market for a professional business broker service.
Since then, the company has gone from strength to strength, facilitating the sale of more than 1,100 businesses nationwide and tens of millions of pounds of commercial loans and finance facilities.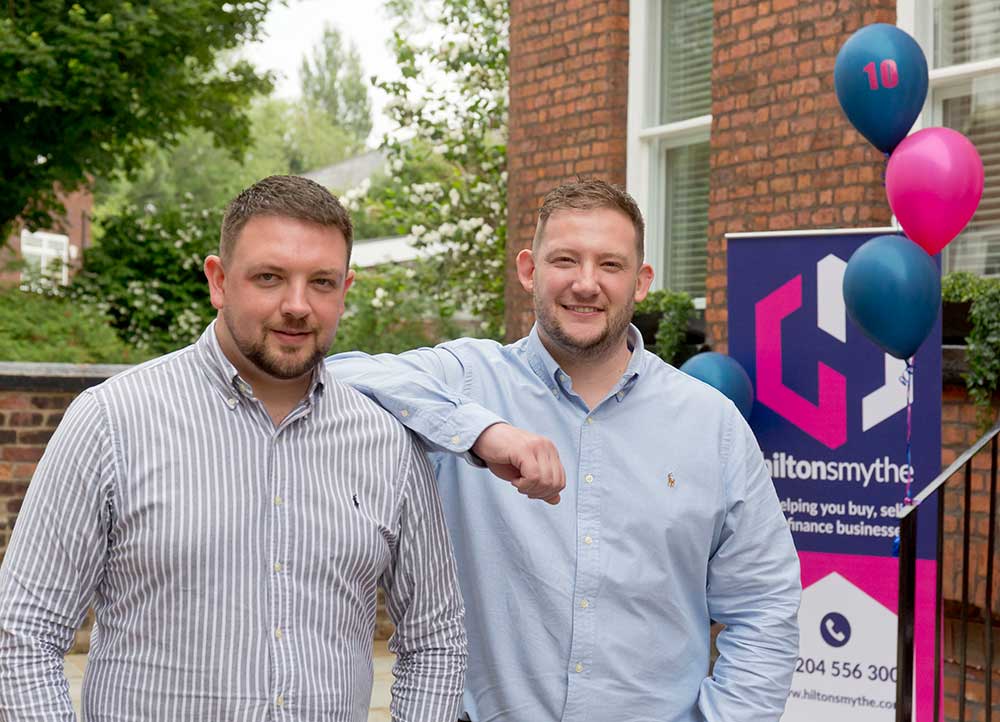 Some of the highlights as Hilton Smythe celebrates 10 years in business
Start Up Business of the Year 2014
Hilton Smythe were winners of the 'Bolton & Bury Business Awards 2014' for 'Start Up Business of the Year' in 2014, and four years later they expanded into commercial financial services.
Number 1 business broker volume of businesses sold 2020*
Last year, despite the pandemic, the company, which employs more than 35 members of staff at its head office in Bolton and across the country, was named the UK's number one business broker for the volume of businesses sold.
Feefo Gold Service Award
In 2020, the company achieved a Feefo Gold Service Award based on its clients' five-star recommendations.
*Volume of businesses sold in the first quarter of 2020, Global Small-Cap M&A review from REFINITIV.
Gareth Smyth, CEO of Hilton Smyth, said: "Craig and I decided 10 years ago that the world of business brokering needed a bit of a shake-up. We used student loans and overdrafts to start up the business, even resorting to sleeping on the floor of our office for a few months when we were getting it up and running.
"We believe we have been proven right, having established Hilton Smythe as one of the leading business sales advisor and finance broker in the UK. We have continued to evolve the business to make it more sustainable and offer a range of services to our clients such as commercial business brokerage, corporate merger and acquisition advisory, and commercial finance."
Gareth added: "This is also a great opportunity to celebrate the achievements of our staff who have been instrumental in our growth and success, and we are glad to have them with us to mark this milestone in our business as Hilton Smythe celebrates 10 years in business."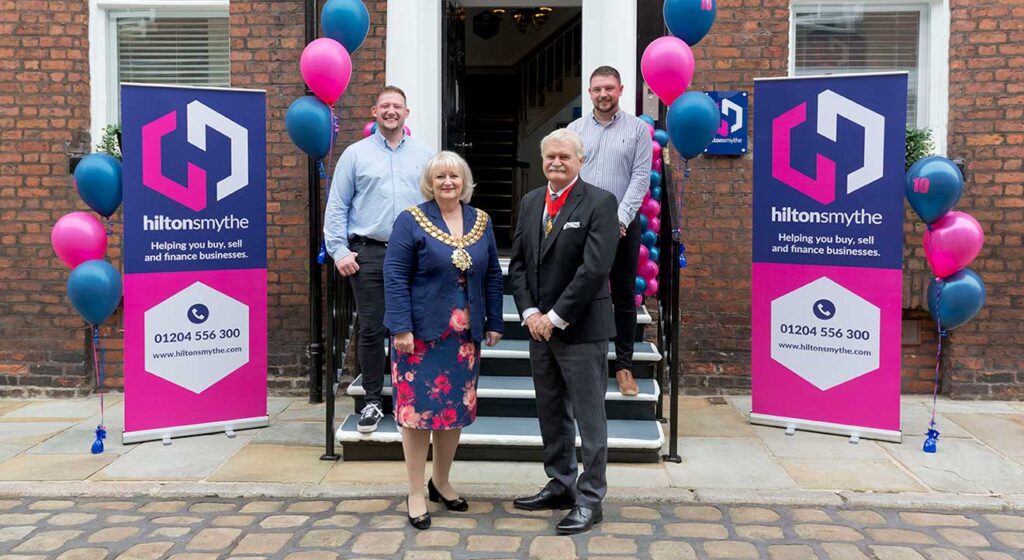 Cllr Linda Thomas said: "Hilton Smythe is a great example of the entrepreneurial businesses we have in Bolton, and I was delighted to help as celebrate this important anniversary as Hilton Smythe celebrates 10 years in business. SMEs are so important to our economy so it's great to see the success of a firm like Hilton Smythe, but also the many businesses they help across the country."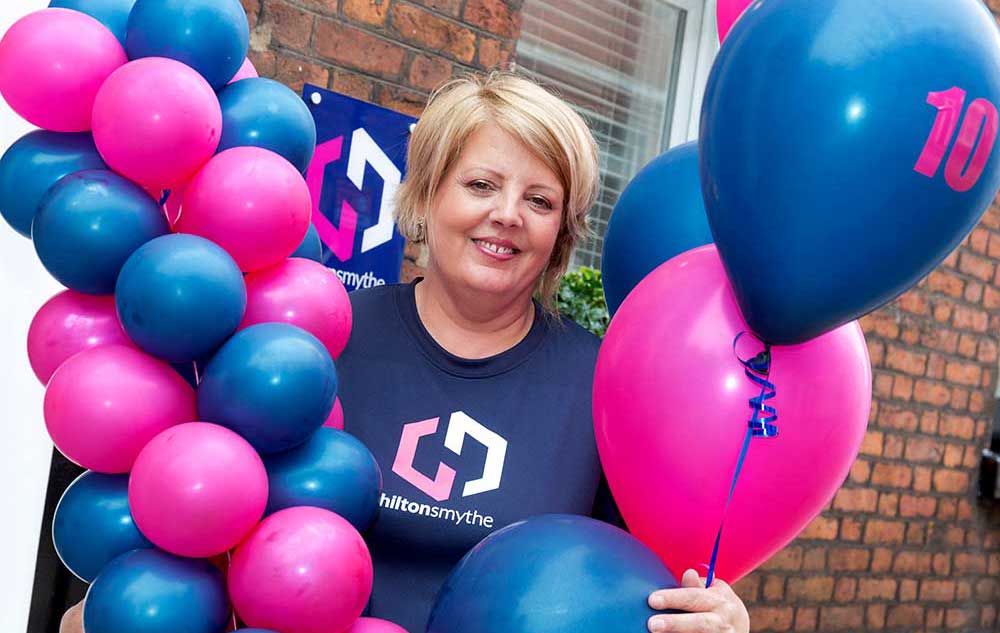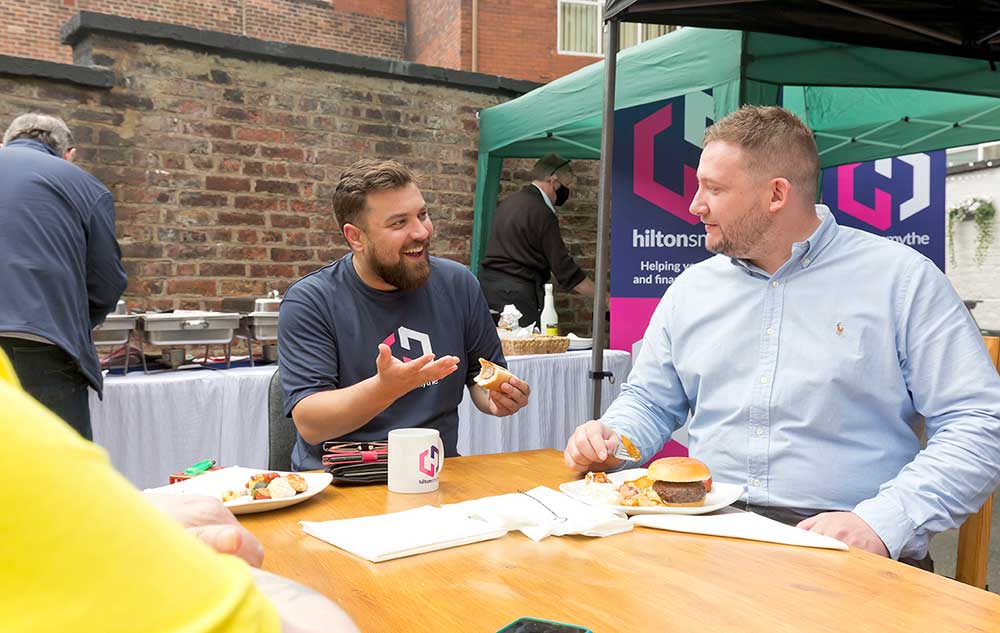 Belinda Daniels, Services Manager at Hilton Smythe organised a party for staff to mark the company's decade in business, including a VIP visit from The Mayor of Bolton.
As Hilton Smythe celebrates 10 years in business the celebrations included a barbecue, a 'Quiz of the Decade' and a drinks party, which all marked a proud moment in the company's history and was all about the important part the staff have played in Hilton Smythe being in business for 10 years.
Belinda said: "About a third of our team have been here for the full decade and I think they just love the fact that the owners are very committed to looking after the staff. They are really focused on a family-type environment where everyone works as one team.
Proud Patron Bolton Lads & Girls Club
Over the years, the company has carried out lots of fundraising for numerous charities. It is also a Silver Patron of the Bolton Lads & Girls Club, and, in recent years, the staff have really got involved with fundraising efforts for the club, with more than £15,000 raised.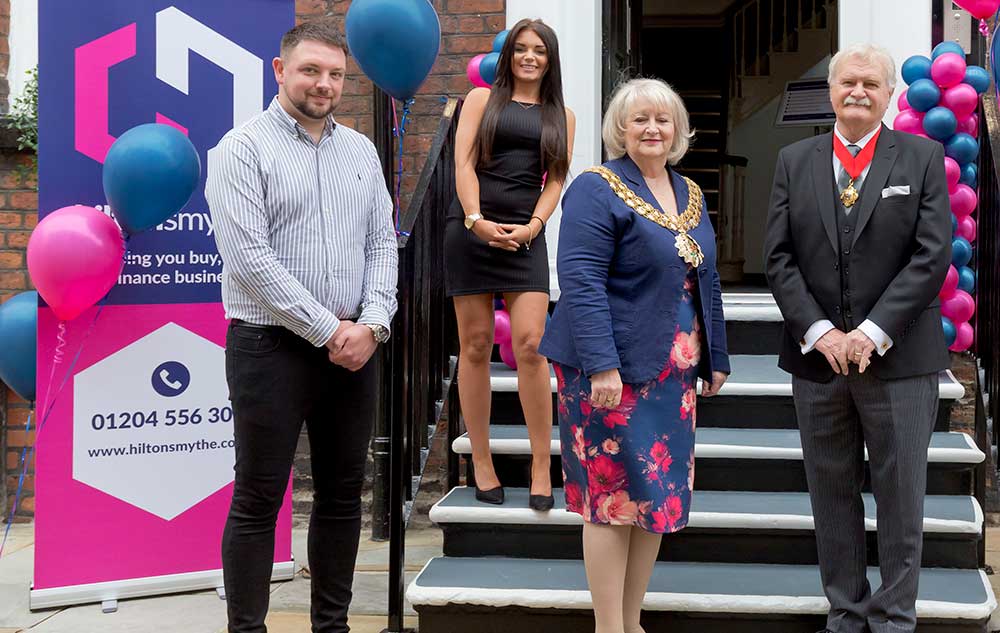 Craig Graham, Group Operations Director said: "We are immensely proud and honoured to work with the fantastic people that make up the Bolton Lads & Girls Club. On our first visit we saw first-hand the tremendous work being done, the fun being had and the investment into the young people of tomorrow and couldn't wait to get on board.
"Events such as 'yellow and blue days' where staff formed two different teams at work doing different challenges, a beer festival, golf hole sponsorship and a football tournament have helped raise the funds."
Belinda added: "Without the staff we have got, we wouldn't have been able to achieve all that and we wouldn't have been able to raise as much for our charities. We've got lots to be proud of and great managers who create a passion within the team and make it a fun environment."
Hilton Smythe celebrates 10 years in business. Here's to the next 10 years!