The easiest (and tastiest!) way to celebrate the kebab on Kebab Day is to go out and sample the delicious flavours that can only be found in the best of kebabs.
You can also organise a barbecue at your home and have your friends bring all their favorite kind of kebabs and serve them up fresh! Anything you can imagine can be put on a kebab and prepared with rich flavorful seasonings over smoky coals. Kebab Day encourages you to be creative and bring out the best in your kebabs, and let your skewers become vehicles for culinary deliciousness.
History of the Kebab

Kebab is a broad term covering a wide variety of grilled meat dishes. The word kebab means 'to roast'. The term can also be referred to as a meat patty mixed with spices. Kebabs have a long history dating back over thousands of years originating in the medieval kitchens of Persia and Turkey. There are two particular varieties which those of us in the West are particularly familiar with, shish kebab and doner kebab, most commonly made of lamb, beef or chicken.
The word kebab came to English in the late 17th century, from the Arabic, (kabāb), partly through Urdu, Persian and Turkish. In Persian, the word is borrowed from Arabic. In Arabia, shish kebab or lahm mishwy (grilled meat) is essentially a part of traditional food. True shish kebabs are made with pieces of marinated lamb that is attached to a bladed metal skewer that is four sided and flat to grill.
Shish Kebab is most commonly referred to as 'doner kebab' in the UK. The word doner kebab means 'rotating kebab'. It is roasted or grilled on a vertical rotating spit.
The famous doner is considered to have been invented 40 years back by Mr Aygun. It is a traditional sliced meat that is skewered. Lamb meat is the true form of doner but the type of meat of doner differs from region to region depending on tastes.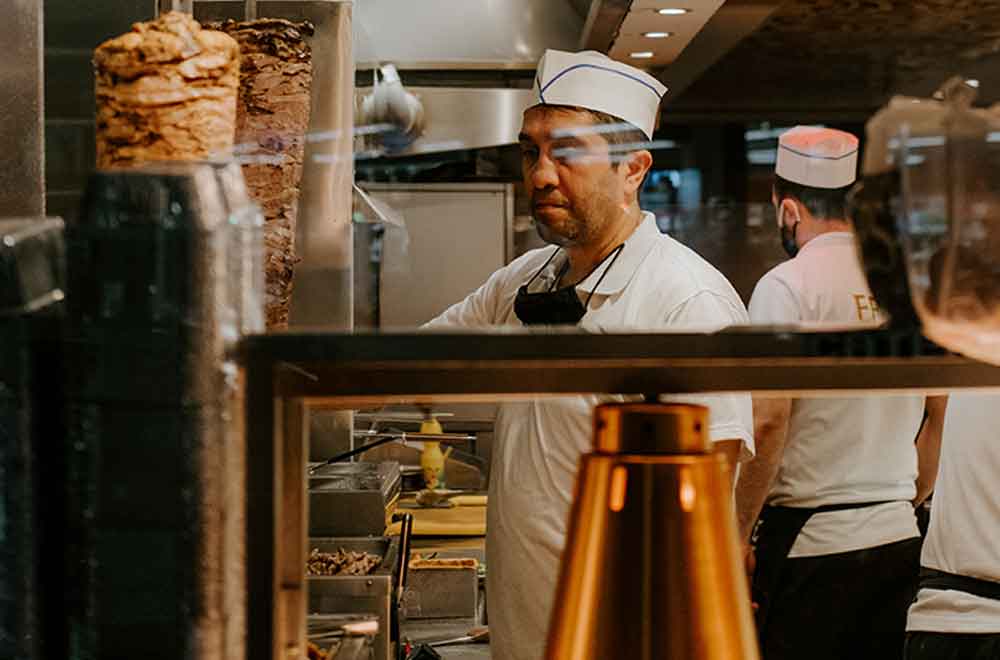 Interested in buying a kebab shop?

Click here

to see our latest takeaway and fast food businesses for sale.
Need help with raising finance for your new business? The Hilton Smythe Finance team are here to help and guide through the process, whether you are a first time buyer or an established entrepreneur.
We can help you with all your commercial needs, big or small. Our financial services team will make recommendations on the best lenders and guide you through the process of raising finance for your dream business the #hiltonsmytheway.