For the celebratory day of #NationalFishandChipDay, we're focusing on one of the nation's staple dishes and what goes into running a successful fish and chip shop.
Where did National Fish and Chip Day come from?
Launched in 2015, NEODA (National Edible Oil Distributors Association) wanted to celebrate all that goes into making one of the nation's favourite dishes. On the first Friday of June, every year since 2015, fish and chip shops up and down the country, as well as the media, have helped grow the movement in giving recognition to one of Great Britain's best takeaways.
In 2018, the campaign reached over three quarters of the UK's population, growing considerably over the three years since it first started with people all over Britain joining in on why they love the famous British meal.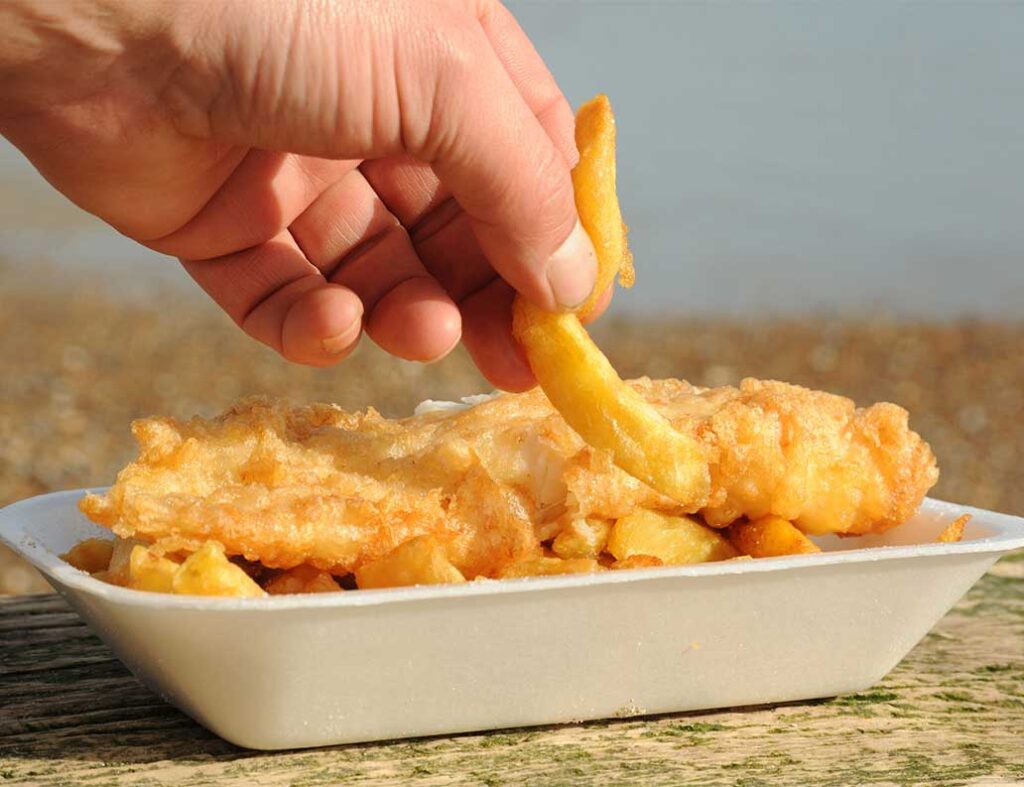 Where did the staple dish come from?
It is argued over where exactly the first fish and chip shop was set up and who first combined the food items.
In 1863, entrepreneur John Lees started selling fish and chips out of a wooden hut near Mossley, near Oldham, Lancashire.
However, it is also claimed the first combined fish and chip shop was brought in by Jewish immigrant, Joseph Malin in East London around 1860.
So, along with the North v South debates already on what makes the best accompaniment to the fish and chips meal, the debate on where precisely the first dish came from can be added.
More than just a meal
It has been suggested that the staple British meal also helped win World War I, (from Prof. John Walton, in Fish and Chips and the British Working Class), as the cabinet understood the importance and vitality of its home front being well-fed, unlike the German regime that failed in this, aiding in their defeat.
In George Orwell's The Road to Wigan Pier, he put the dish first among the home comforts that helped maintain the happiness of the masses and averting revolution.
Also, during WWII, ministers did all they could to make sure fish and chips were one of the very few foods that were never rationed.
During 1931, fish and chips were such an essential meal to British life that one shop in Bradford had to employ a doorman to control the queue at busy times and in the 1930s, the Territorial Army were fuelled for battle on fish and chips.
How is the UK fish and chip industry doing today?​
The National Federation of Fish Friers (NFFF) was set up in 1913 in Manchester by 17 delegates from local fish frying organisations to create a singular national body to protect the interests of the industry and trade.
Although the food landscape has changed over the decades since the World Wars in Great Britain, the demand for fish and chips has remained the same.
According to our associated partner (NFFF), where you can read more about our association here, in the 21st Century, many of the fish and chip businesses are family owned independents with strong ties to many communities. Collectively these businesses use 10% of the UK's potato crop and 30% of all white fish sold in the UK and the industry generates a turnover of around £1.2 billion every year.
A total of 62% of fish sold in fish and chip shops is cod and 25% is haddock. 90% of shops use FAS fillets – these fish are caught by large modern trawlers operating in carefully managed fishing grounds in the icy, clear Arctic waters of the Barents Sea and North Atlantic, caught by Icelandic, Norwegian, Russian and Faroese vessels. Stringent, science-based and strictly enforced regulations have ensured good management of cod and haddock stocks in these waters, and the catches from this area accounts for 97% of the total Northern Hemisphere cod quota.
There are currently in the region of: 10,500 SPECIALIST FISH AND CHIP SHOPS IN THE UK. Compared to other fast food outlets: McDonalds has only 1,200 outlets,Kentucky Fried Chicken 840.
British consumers eat some 382 MILLION MEALS FROM FISH AND CHIP SHOPS EVERY YEAR. That's six servings for every man, woman and child.
A staggering annual spend of £1.2 BILLION ON FISH AND CHIPS IN THE UK.
Once a year, at least 80% PEOPLE VISIT A FISH AND CHIP SHOP
22% of people visit fish and chip shops every week.
In the UK alone 22% OF PEOPLE VISIT FISH AND CHIP SHOP EVERY WEEK.
56% OF PEOPLE BUY FISH AND CHIPS TO EAT IN THE HOME AS A FAMILY MEAL.
Half of the UK's fishermen are based in Scotland, marking Scotland as a crucial part to the fishing industry and supply chain to bringing produce to plates around the world.
The latest HMRC regional statistics show that goods exports from Scotland grew faster than any other part of the UK in the year to March 2019, now making the market worth £32.8bn.
Running a successful fish and chip shop
Being geographically placed brilliantly for fish produce, Britain's fishing industry means the fish and chip staple dish demand is constantly popular, coupled with the nation's appetite.
It is important to get your supply chain researched along with the market, with choosing the right spot for your shop. Fish and chip shops do very well when tied in with the community, making consumers rely on their local chippy with loyalty is one of the key factors in driving a successful fish and chip shop business.
With everything moving on with the digital age of social media and online interaction, there is lots of exciting and innovative potential to appeal to the younger generation who are constantly looking out for quality eateries online and eager to check-in and share. Along with fish and chip shops providing great value for money, students are also a great consumer base so another reason why connecting online would be a productive plan.
Other potential selling plans could be offering catering for local community businesses like charity events or enterprise events, sponsoring local events and teams or offering a loyalty scheme as with fish and chip shops, it is about making sure selling is as high as can be when dealing with fresh produce.
Environmentally sustainable businesses are fantastic and fish and chip shops do well here and you can use this as part of your brand's presence and selling strategy. With packaging primarily paper based continuing from the old-fashioned newspaper wrapping, fish and chip shops can reassure communities on their business impact on the environment with plastic pollution being a major issue. Your shop could reassure customers by offering only paper bags and disposable forks made out of card only- again with lots of potential to reach to environmental charities or local projects for them to showcase your efforts and commitment.
Take a look at the brilliant fish and chip shops around Britain looking for a new owner.
#Solestarter #newbusiness #fishandchips #fishingindustry
Interested in owning a Fish & Chip Shop? Or thinking of selling one? Whether you need a FREE business valuation or want more information and guidance on buying a fish and chip shop then get in touch!