Presenter of Channel 4's A Place in the Sun, Laura Hamilton and her husband Alex Goward are looking for their next challenge after a four-year transformation of the business and have engaged experienced national business brokers Hilton Smythe to help sell the venue.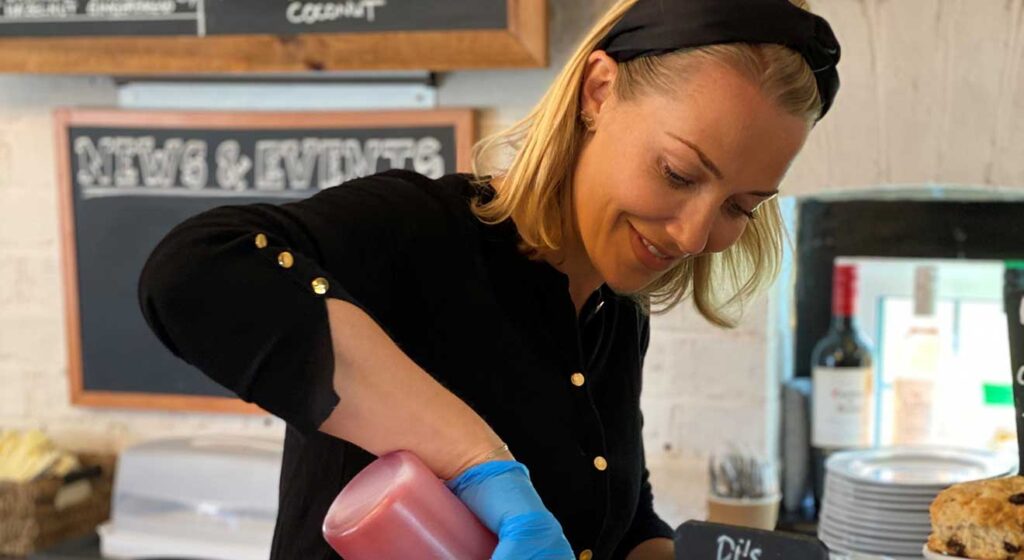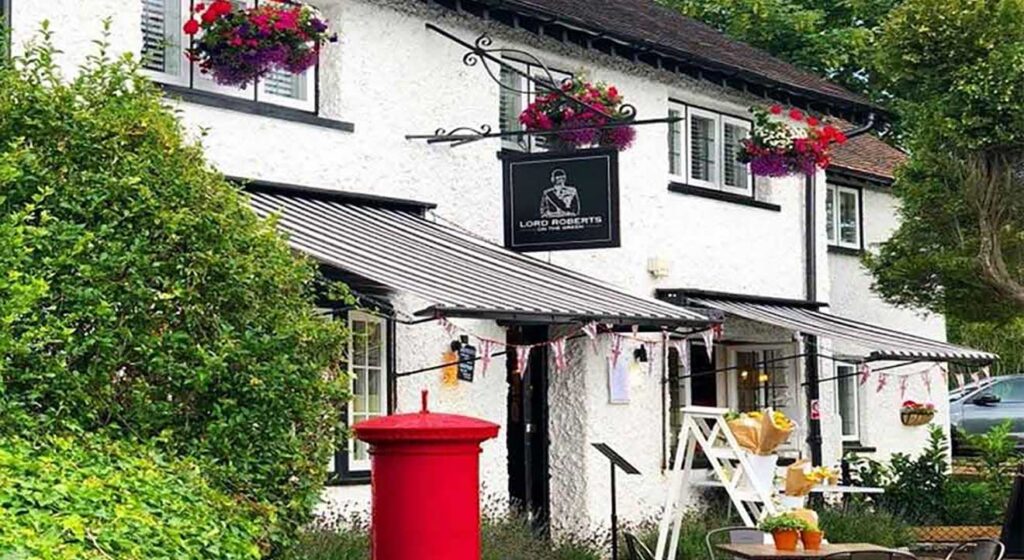 Located on the secluded and exclusive residential area of the historic Webb Estate in Purley on the edge of Croydon, the Lord Roberts on the Green is an independent restaurant and coffee shop offering artisan produce and daily necessities.
It served the local community for more than a century as a convenience store before being given a major makeover by Laura and Alex who significantly updated the building's interior to create a welcoming venue providing a range of breakfast, lunch and afternoon tea options.
Since opening, Lord Roberts on the Green has created a significant number of part time jobs for local people and become a hub for Purley residents and those visiting from further afield.
Even during the pandemic and the lockdowns when hospitality venues were forced to close, the Lord Roberts on the Green maintained its important role in the community, restabling a village shop service to supply essentials to local residents.
The restaurant and coffee shop has also been offering a takeaway and delivery service during lockdown and is gearing up to reopen its garden on April 12th allowing bookings of no more than six people from two households if and when the next stage of restrictions are lifted.
---
---
"When I first discovered the building, I felt it didn't match with the quality of other properties locally and also saw a gap in the market to create a new restaurant and coffee shop. It has gone from strength to strength, but I genuinely believe the business has even more potential to grow in the right hands".
"We have enjoyed every aspect of owning The Lord Roberts on the Green from the initial transformation to establishing ourselves at the heart of Purley. The way the community has come together during lockdown has been amazing and even though we haven't been open as normal we have continued to play our part and want to thank all our customers for their support since we opened, but particularly over the last year."
Gareth Smyth, CEO of Hilton Smythe, said: "This is an absolutely fantastic opportunity to take on a respected and highly-regarded hospitality businesses in a stunning location. Laura and Alex have put their heart and soul into creating a contemporary and welcoming venue with an artisan menu of exceptional quality, which has been rewarded with a loyal customer base and exceptional reviews.
"We are delighted to be advising them on the sale of Lord Roberts on the Green and helping to secure the next custodians of this successful business."
FOR SALE
Lord Roberts On The Green
Lord Roberts On The Green is an extremely highly rated and bespoke Coffee Shop/Bistro, which was established in 2017. The building has been in the village since 1907, and previously served as a village shop and post office before our clients took over.