There has been no shortage of Partygate headlines of late, with updates, statements, reports, and opinions being reported daily. In fact, Hilton Smythe's very own stance on the situation has been made pretty clear. Rightfully, the public have been aggrieved at the injustice of these gatherings, and attitudes towards these unfair and illegal partying have been no less than enflamed.
However, when it comes to sanctioned, safe, and legal gatherings, the court of public opinion has understandably been more lenient. Around 6 in 10 (62%) adults met up or socialised indoors from the period of 6 to 16 January 2022. While the pandemic initially forced the entertainment and arts industry to move online, there's no denying that as of today, public gatherings are less of a scandal, and more so a much-welcomed norm. As the public's confidence in attending parties has been renewed, as have the business opportunities within the entertainment sector.
At Hilton Smythe, we fully believe that there's no better time than the present to enter the party and events market. While the pandemic has unfortunately caused many companies in the sector to close up shop, entrepreneurs are now best placed to make acquisitions to take advantage of a favourable buyer's market, along with an increasing demand for these sorts of businesses amongst the public.
That's why we've made a point to spotlight some of our most exciting Party businesses, each offering something unique to a prospective buyer, while complementing each other should any buyer wish to make a series of related acquisitions.
Spa Hire, Leeds – A Hot Tub Hire Party Business
The first business we're spotlighting is Spa Hire, Leeds. As the name suggests, this business supplies hot tubs and spa equipment, and is the biggest hot tub hire company in Yorkshire, possessing more sets of equipment and boasting more hires in 12 months than any other competitor. The company has a range of additional services, such as candy floss, popcorn, and music machine hire, making for a fully versatile business, ideal for a large range of private or corporate events.
With additional room for expansion, the business is currently set up to service the entire Yorkshire region, having established many clients, contacts, and much repeat custom in the county. As it stands, the business is ripe for a quick change-of-hands, as new owners can take advantage of its existing business connections and stock, while also being suited to further growth. We fully believe that Spa Hire Leeds is a reliable yet exciting business for any prospective buyer – offering a unique opportunity to enter the party and events market by way of a bold brand.
Interested in buying this unique party business?
Click the button below to find out more or get in-touch to speak to one of the team.
HZ Entertainment Ltd & HZ Entertainment Franchise Ltd.
If you're interested in the exciting opportunity of taking on a Franchising & Licencing Event business, boasting 12+ central UK territories that are ready to be franchised, then HZ Entertainment Ltd & HZ Entertainment Franchise Ltd may be of particular interest to you. The companies offer Franchising opportunities, Licence opportunities, and two popular premium event & party hire brands, offering a range of products and services to a its customer base.
What makes this a particularly attractive investment is that as a franchisor, you'll be uniquely placed to receive a regular income from royalty payments, geared for expansion with a reduced financial risk, and will have a greater geographical presence.
Specifically, the company has franchising and licencing models for the event and party hire side of the company, which are now well embedded. There is vast scope and opportunity within the business to continue growing this, with lucrative, central UK and densely populated territories that have been previously reserved for the event and party hire side of the business, also now ready to be franchised. Additionally, licencing has shown to have vast scope and there is an additional opportunity to drive this forward. In addition, the owner has also advised that they would also consider the option to buy a proportion of the shares, rather than purchasing the whole business.
Interested in this franchising opportunity?
Click the button below to find out more or get in-touch to speak to one of the team.
Ball Mania – a Nostalgic Party Business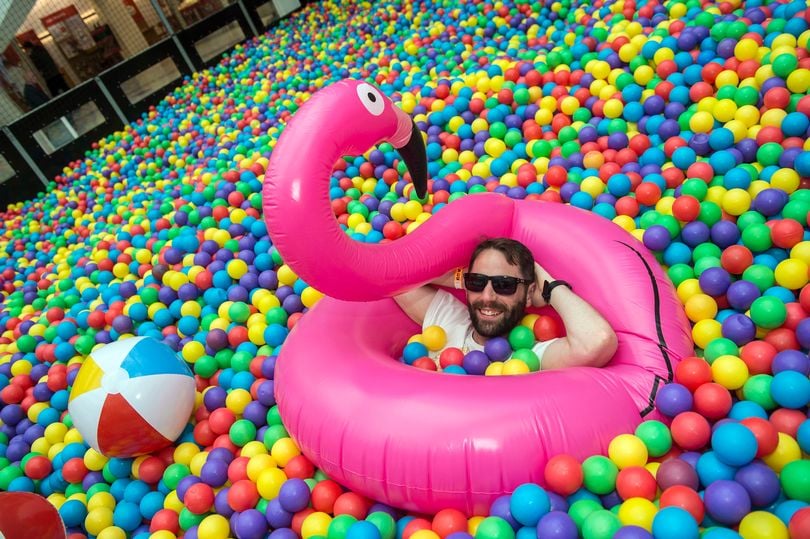 What does TikTok, The University of Oxford, and Glen's Premium Vodka have in common? Ball Mania.
With other clients including Facebook, Twitter, Samsung, and Red Bull, it's a drastic understatement to say that Ball Mania is as well-connected as companies come. As such, we are truly delighted to present the business to the market.
As the name would suggest, Ball Mania offers the hire of a unique range of ball pit solutions for predominantly adult corporate events, celebrations, and private parties. Ball Mania specialises in creating tailored installations to suit each individual event, private party, or brand activation. The focus is always on creating a memorable addition or feature to any event by encouraging people to engage with each other, have fun and hopefully come away feeling nostalgic. Scalable, and easy to transfer, the business model is being offered to the market due to our clients change in family circumstances. However, the successful business itself will be offered with a full business handover.
Interested in buying this fun business?
Click the button below to find out more or get in-touch to speak to one of the team.
The Hire Company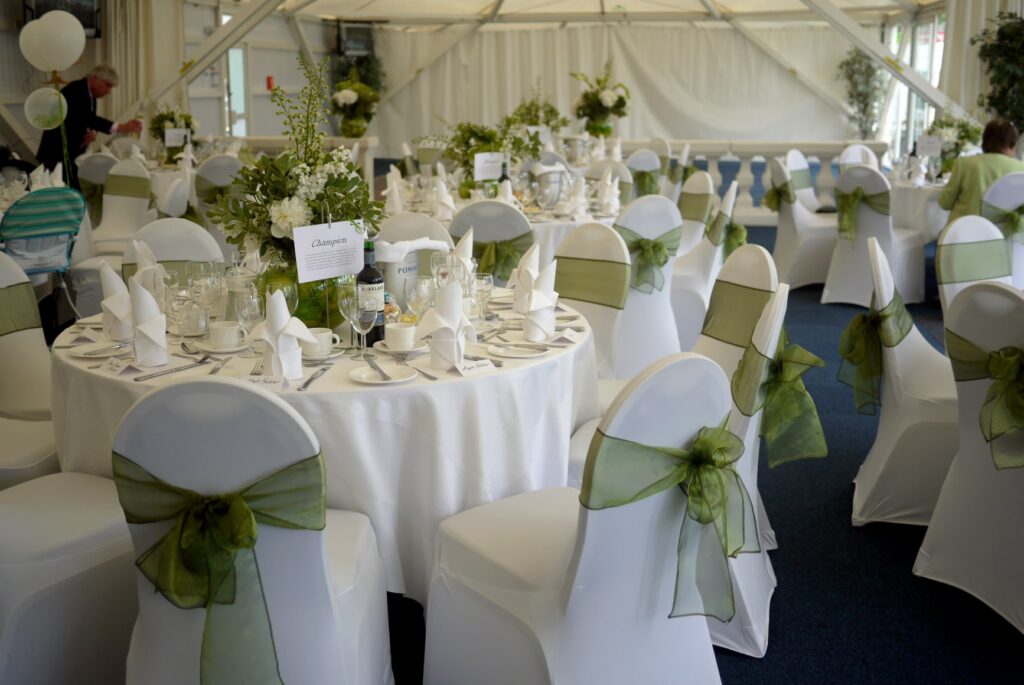 The only event business of its type in North Wales, The Hire Company represents an opportunity that's as lucrative as it is exceptional. Offering a range of catering equipment and event fittings for hire, it is the only business in its area to provide the total package: including furnishings and furniture.
Whether it's table-top items or furniture, the company is suited for a range of occasions including weddings, parties, and corporate events. Though based in the Anglesey area, the Hire Company is easily scalable, with a simple business model that's well suited for expansion or even relocation.
Interested in buying this unique catering hire business?
Click the button below to find out more or get in-touch to speak to one of the team.
Hilton Smythe Business Advisers is a UK-wide business advisory service headquartered in Bolton that helps people to buy, sell and grow their business.