Events equipment hire business for sale
Based in the fashionable city of Liverpool, Aries Leisure Marquee Hire presents a promising opportunity for an entrepreneur wishing to launch themselves into the lucrative world of events planning and equipment hire. The family-run business has been under the meticulous ownership of a father and two daughter team since 2007, and it is now ready to scale new heights under the direction of new proprietors.
In our eminently Instagrammable world, the demand for opulent backdrops and feed-worthy events is ever-growing, with the UK events industry estimated to be worth £42.3 billion in 2019. Aries Leisure has succeeded in capturing a creditable share of this burgeoning market, turning over approximately £150k per annum, bringing in excellent profits and collecting a prestigious portfolio of clients. The company offers a comprehensive range of services, hiring out a range of items – from marquees, tables and chairs through to red carpets, thrones and candelabras – and offering bespoke venue dressing. Aries Leisure even succeeded in riding the tide of the Covid-19 pandemic, turning its equipment to new uses and supplying the government with marquees across Liverpool, the Wirral, Manchester, Cheshire and Lancashire.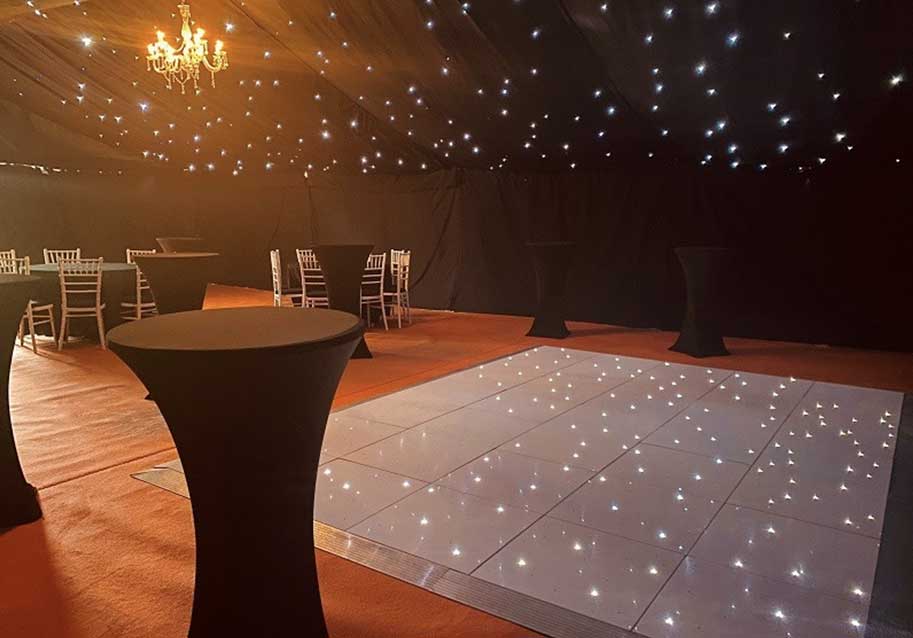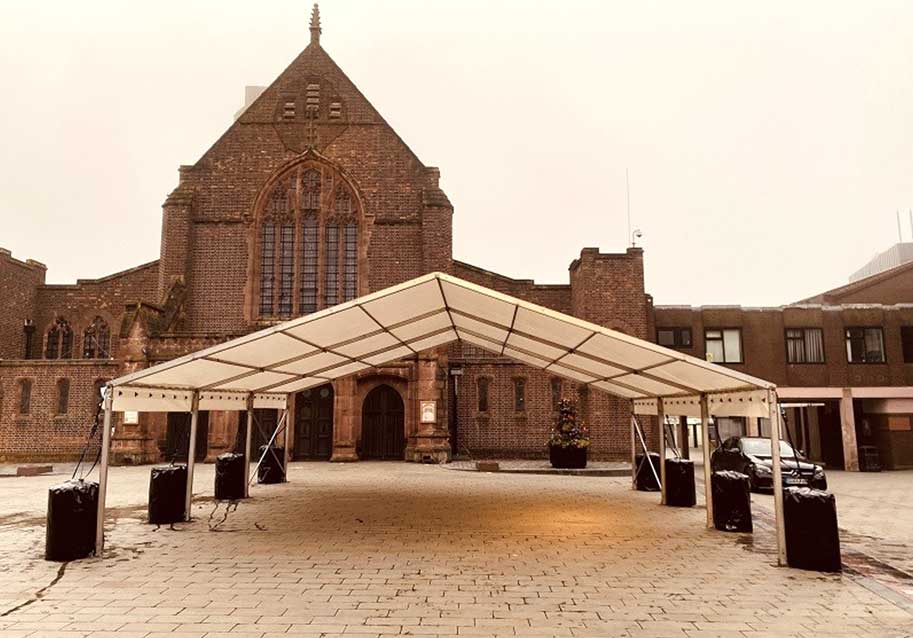 Indeed, the business, the vendor says, has proved remarkably resilient in the face of global economic upheavals, with the company supplying marquees to a diverse range of industries. "Within two weeks of the first Covid-19 lockdown, we received a long-term installation booking from a vaccine company for whom we quickly became the preferred suppliers. Indeed, demand for our marquee structures remained high as they are so flexible and quick to install. Moreover, as a business, we have an extensive stock-list and we were able to fulfil last-minute requests, supporting key industries to keep workforces safe."
Moreover, marquee wedding receptions will undoubtedly prove increasingly popular in the current cost of living crisis, as consumers begin to tighten their purse strings and look for more affordable ways to stage their wedding. Indeed, marquee receptions allow clients, not only to tailor their day and venue to their own exacting specifications, but to acquire food and drinks at trade prices. "Our customers describe marquee weddings as a "magical experience"", the vendor says, "it's all about the feeling you get when you enter a well-designed marquee with a "wow" factor. Customers can choose the theme, colour and size of their marquee, making it entirely unique to themselves. Marquee receptions also allow customers to make significant savings, allowing them to choose their own start and finishing times, their own catering and suppliers, and giving them a bonus after-wedding party the following day."
As well as benefitting from a thriving market, Aries Leisure has a number of other gains to offer the prospective purchaser, including an extensive database, a first-page Google listing, a large social media following, an extensive stock list, excellent and ongoing relationships with a number of corporate organisations, and year-on-year repeat business. Future owners will therefore be well-placed to hit the ground running. Whether it be baby showers, engagement parties, corporate events, product launches, or mid-summer lawn parties with Pimm's galore, there is almost unlimited potential for Aries Leisure's services and the future seems very bright. Indeed, the vendors are confident that future owners will be able to take guide the business through its next stage of growth, utilising its extensive stock and realizing those profit-boosting marginal gains.
Meanwhile, Anthony, the father in this entrepreneurial family, is finally looking to take a well-deserved retirement at the ripe age of 77. He says that he will look back fondly on the 15-years of running Aries Leisure and remain thankful for the wealth of opportunities that it has given him. And the business-minded daughters, Gaynor and Lisa, are looking forward to throwing themselves heart and soul into their Fabulous Gin brand, as well as developing more commercial property space. Above all, they hope that Aries Leisure's future owners will enjoy the journey as much as they have.
Interested in buying this events equipment hire business?
Click the button below to find out more or get in-touch to speak to one of the team.