Invoice Factoring
In business cash is king and if you're looking to get the cash flowing, invoice factoring can be a way to release cash from the account receivable from your balance sheet.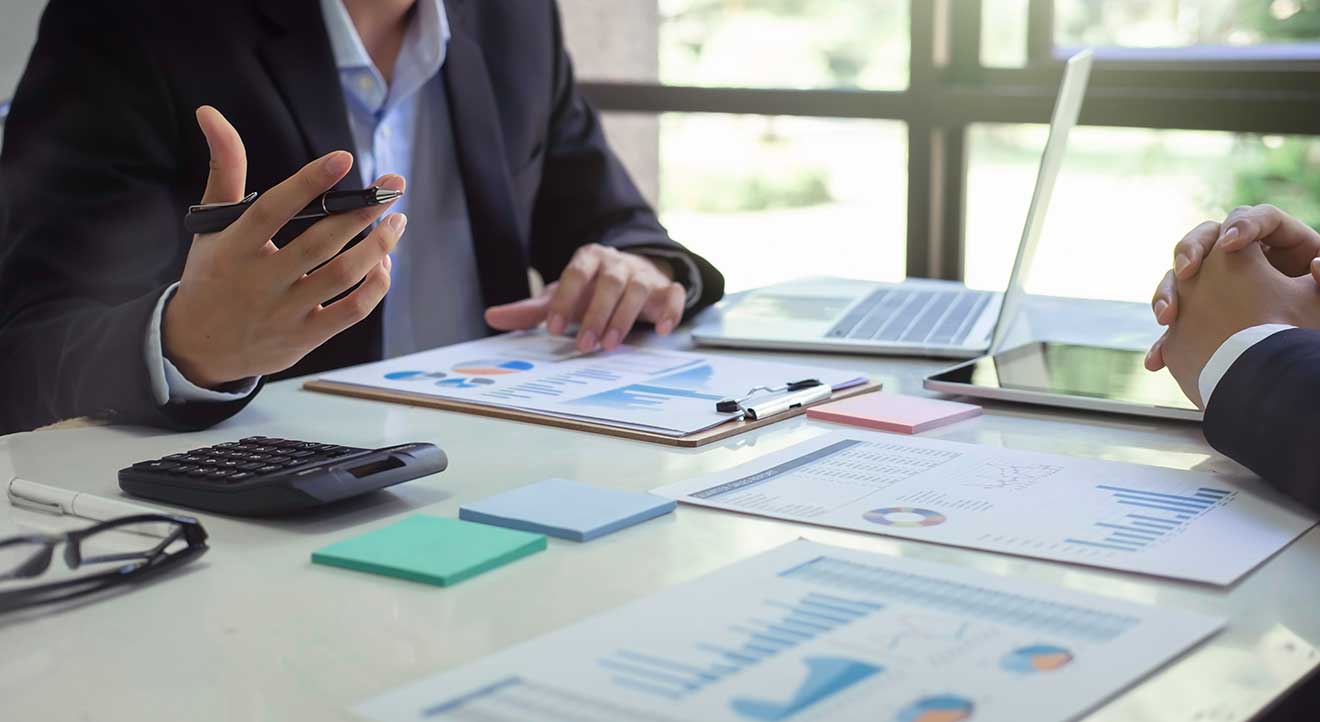 What is Invoice Factoring?
Maybe you're looking to grow your business or achieve more working capital? Invoice factoring can offer a solution.
A form of invoice finance, invoice factoring is when you borrow against the value of your customer invoices, allowing you to bypass what can sometimes be lengthy payment terms. It's a great alternative to getting a bank loan or extending an overdraft, and minimises the time the company spends on managing and chasing invoices.
If you've struggled with cash flow due to customers who drag their feet when it comes to paying, invoice factoring can be a hugely helpful tactic to keep the cash flowing and your business moving.
We can help you to release funds from within your business and free up your time spent on credit control, and as you grow, your access to funds can also grow.
Get your application started today
Over 35 years experience
Completely independant
Honest Advice
Tailor-made solutions
Invoice Factoring, sometimes referred to as debt factoring, is a way for companies to raise funds using the value of unpaid invoices owed to the business; essentially your debtors.
For a small percentage of the amount owed, an invoice-factoring provider will assume responsibility for collecting the invoices, cutting out the waiting time of any credit terms you've extended to your customers and ensuring you get paid.
You're then free to invest the money back into your business to meet ambitious growth plans or to build your cash reserves.
Of course, there is always the potential that an invoice doesn't get paid, leaving you out of pocket and having to absorb the loss. However, with a team experienced in credit control in your corner, this is far less likely to occur, and if it does, you can protect yourself against it with a non-recourse facility.
It is especially helpful for companies who do not meet the stringent rules imposed by high street banks but want to be able to increase their working capital at short notice.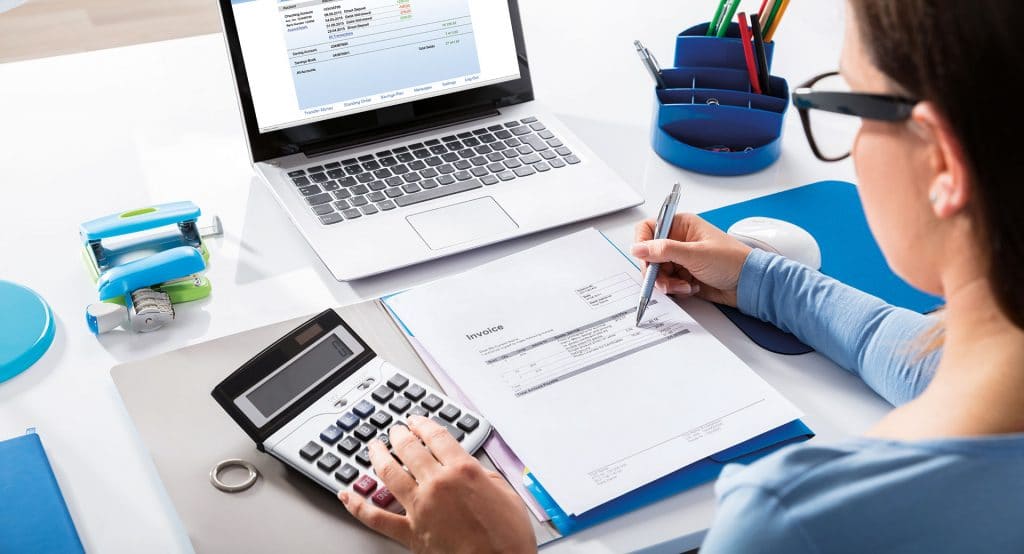 How Does Invoice Factoring Work?
The basic process of invoice factoring is the same across most factoring companies:
Submit your selected invoices to the factoring company who will check if you are suitable, and what they feel their level of risk would be (in relation to both you and your customer).
Once your application has been approved, and the quote for the cost of their services agreed, the advance payment will be sent to you. This can be anything between 70% and 90% of the invoice total.
The factoring company collects the invoice payment from the customer (typically from 30 to 120 days).
You receive the final payment, minus the negotiated fee, when the full amount has been collected from the customer.
It may seem like a complicated process, but it's actually really simple and can be a lifeline for your business.
Example of Invoice Factoring
You decide to set up a factoring facility for your business with a percentage of 90%.
You also agree a factoring rate of 2% per 30 days.
You raise an invoice for £10,000 and submit it to be handled by your factoring facility. The factoring company will then pay the first instalment of £9,000 to you.
Once your customer pays the invoice, the remaining £1,000 less their 2% fee is paid to you. This leaves you with £800, with the remaining £200 allocated to the factoring company to cover their fees.
Is invoice factoring a good business idea?
The main reason businesses use invoice factoring is for cash flow. Being able to get paid for your works as soon as possible can sometimes be the difference between success and failure for small businesses.
Financing your accounts receivable can be a great way to bridge the gap between issuing an invoice and getting paid. If you are experiencing cash flow problems due to a backup of unpaid invoices, or maybe you need access to funds quickly, invoice factoring can supply a quick solution to payment terms that can be lengthy. With less red tape than a high street bank, factoring can be a useful alternative, turning your debtors into working capital.
Credit control or difficulty collecting payments may be causing problems and draining the resources of your business, but outsourcing this activity can allow you to focus on growing your business.
The Benefits of Invoice Factoring for Businesses
The overriding benefit of invoice factoring is that you will get your cash injection immediately and can put it to good use in the most profitable way. Raising money using a high street bank can take many months. It also means you don't need to dilute your equity by issuing shares.
Invoice factoring does not need to be a one-off; you can create a continuous system so that you never have to wait for invoices to be cleared, and it could improve your cash flow in the long-term. You don't need to play the bad cop having to chase your customers for payment allowing you to manage that relationship better.
Unlike the application process with a bank, an invoice factoring broker will only be concerned with the past payment history of your customer. So, if your credit score is not as high as you would like, it might be a great route to secure funds for your business.
What's the difference between Invoice Finance and Factoring?
There are common questions and confusion about the difference between Invoice Factoring and Invoice Discounting. They both fall under Invoice Finance which is the umbrella term where cash is raised, from a lender, against the value of unpaid invoices held by a company, releasing most of the cash value instantly rather than drip-fed over many months.
The main difference is Invoice Factoring hands over credit control to the lender, whereas Invoice Discounting leaves the collection of payments to the customer.
You can read more about our invoice finance options here.
Still confused with the jargon and not sure what exactly you need? Then, speak with one of our advisors today who would be happy to chat and advise you of your options.
How Much Does Invoice Factoring Cost?
The range of fees charged by factoring companies like ourselves varies from 1-5%. Industry, number of invoices, your customer creditworthiness and risk are all taken into account. The bespoke nature of the service that needs to be provided makes it difficult to give a one-size-fits-all flat fee.
There are two main types of fee that make up the cost of factoring:
Discount rate
In reality with invoice factoring you aren't borrowing money in the same way you would if you took out a loan, you won't pay interest on anything. The charge comes in the form of the rate you sell your accounts receivable for. A discount rate is where the lender purchases your invoices for less than they are worth, the difference being the fee.
Service fee
A service fee is a charge for your factoring facility, like you'd have on a bank account. This is a fee not relating to what goes in and out of your bank, or in this case your invoices financed, but the charge for holding and managing your facility.
It's worth doing your research to check that there won't be any hidden charges, and remember to value the hassle of chasing your own debtors versus the costs charged.
Apply for Invoice Factoring with Hilton Smythe
We understand working with third parties, particularly finance companies, is a big decision for many businesses. You're looking for a trusted partner that will work with you. From your initial conversation our team of experts will provide you with the knowledge and guidance you deserve.
We will help you throughout the entire process and hope to build a longstanding partnership that works for you and your business.
Contact one of our specialised team members today for more information and to start your enquiry.
FAQ's
What Business Can Use Invoice Factoring?
Any business can use invoice factoring, from start-ups and SMEs to large operations. A business will be assessed on a range of criteria and eligibility factors.
That said, it is often more important to establish the risk from the company the invoices are issued to. If it's deemed unlikely they'll pay, you will probably be declined, as the risk would be too great.
How much does the invoice factoring company charge?
Fees depend on a number of factors and your rate will be established based on risk, your customers credit scores, the sector you operate in and the value and volume of invoices to be financed. It is usually around 1-5%.
Is invoice factoring right for my business?
If you're looking for a cash injection and your cash is tied up in a strong balance sheet, invoice factoring can offer a fast and effective solution to get your cash flow looking healthy again.
It's worth noting; invoice factoring can work just as well for small companies as it does in big business, so get in touch with our experts to discuss your options.
Is it classed as a loan?
Invoice factoring isn't classed as a commercial loan and nor should it be. It is selling your accounts receivable at a discounted price, slightly less than it's worth.
The good thing about it is that the factoring industry isn't regulated by the FCA. It's not subject to the same rules where credit is concerned, which is why it can be easier to secure funds.
Other types of Commercial Finance
Trading businesses can use Commercial Mortgages to purchase or refinance commercial property from where their business operates. We can help you find the right commercial property finance option to assist you.

Commercial Property Finance

We can help you find the right commercial property finance option to assist you with either purchasing or refinancing a property to let. Whether it's to house your own business or used as an asset that you can let out to generate additional income.

It's important to find the most appropriate commercial loan to protect your business, or to support your ambitious business plans. The right amount of money, at the right time, on the right terms, can make or break a business many times over.

Property Development Finance

Property development finance is a range of loan solutions to enable property developers, investors and builders the funds to develop or refurbish houses, apartments, retail or commercial units, we can help you access the right finance.

Management Buyout Financing

When it's time to sell your business there are many options available, Management Buyout financing allows experienced people working in a company to buy out the existing management.

Businesses can raise money through invoice financing or factoring, obtaining cash from unpaid invoices quickly. This method of financing is generally quicker and less stringent than traditional banking or other commercial finance solutions.

Alternative Finance refers to any form of business finance that comes from a non-traditional provider. It aims to offer funding away from mainstream financing, such as from high street banks and capital markets.

Asset Finance is a great financing option for businesses who require new assets, such as equipment, transport and machinery. It allows businesses to spread the cost of the asset over an agreed length of time.